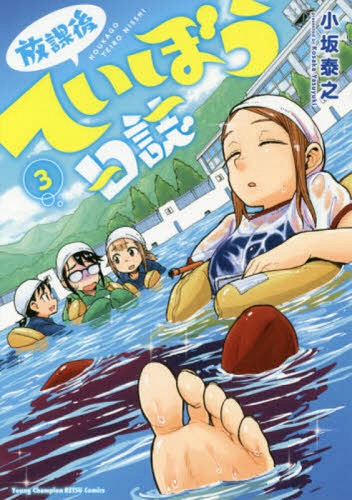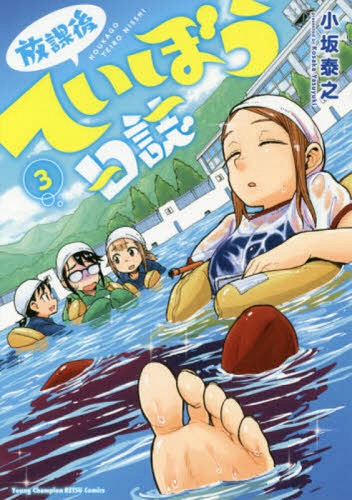 Houkago Teibou Nisshi

Genre:
Comedy, Slice of Life, School
---
---
Official Images / Key Visuals
Synopsis
Hina Tsurugi, who has moved from the city to the countryside, is an indoor person that isn't too familiar with outdoor activities.
She was supposed to enter a handicraft club and have a fun high school life, but when she met Yuki Kuroiwa during her walk, she was forced to join the mysterious "Teibou Club" and started fishing…
Surrounded by unique members, what will now happen to Hina's high school life!?
Characters & Voice Actors
Hina Tsurugi:
Kanon Takao
Umino high school first grader. She moved from the city to the countryside. Not good at outdoor activities, but practically forced to enter the "Teibo Club". A little negative and easy to be influenced by others around her, but also hates losing.
Natsumi Hodaka:
Natsumi Kawaida
Umino high school first grader. She's been a friend of Hina's since childhood. Unlike Hina, she is good at sports. She is honest, and the type of person who prioritizes inner personality than her outer appearance.
Yuki Kuroiwa:
Yu Sasahara
Umino high school third grader. The president of "Teibou Club" and the one who dragged Hina in. She has an easy-going personality, and also enjoys playing pranks on the members.
Makoto Oono:
Satomi Akesaka
Umino high school second grader. She is quiet and calm, knows much about fishing and is good at cooking too. She is tall, has a nice figure and seems perfect, but she actually can't swim.
Other Title
Diary of Our Days at the Breakwater
Theme Songs

Opening Song: "SEA HORIZON" by Hina Tsuruki (CV: Kanon Takao), Natsumi Hodaka (CV: Natumi Kawaida), Yuki Kuroiwa (CV: Yu Shinohara), Makoto Ono (Satomi Akesaka)
Ending Song: "Tsuri no Sekai e" by Hina Tsuruki (CV: Kanon Takao), Natsumi Hodaka (CV: Natumi Kawaida), Yuki Kuroiwa (CV: Yu Shinohara), Makoto Ono (Satomi Akesaka)

Main Staff

Original Creator: Yasuyuki Kosaka
Director: Takaharu Okuma
Series Composition: Fumihiko Shimo
Character Design: Katsuhiro Kumagai
Sound Director: Takeshi Takadera
Music: Miki Sakurai
(Credit Honey's Anime when you use our description.)
Honey's Highlights
Here's this season's cute, funny all-girls club anime!
Yes! And this time, it's all about fishing, so it definitely comes as something... refreshing.
I bet these girls would surely get along with the ones in Yuru Camp! Give us a cross-over! NOW!!
Her dream was to join another club, but destiny is a strong force. That premise never fails...
Three Episode Impressions
The first 3 episodes of Houkago Teibou Nisshi are pretty much straightforward, exactly as you would expect. It all starts with a chance encounter between our little Hinata, a girl who just moved and wants to join the school's handcrafting club, and Yuuki, an older girl who likes fishing and found Hina's talent for untangling things really useful. Then, a lot of things happen and Hina ends up joining the breakwater club, slowly learning about fishing and other water-related activities.
Just like every other slice of life anime about a specific activity, every episode is focused on a particular aspect of fishing, and most things are explained in detail so you can actually learn something: how to cast a line, how to take care of your equipment and how to use it properly, how to catch a certain fish, and even how to cook the fish you catch! Oh, and we have comedy too, so Houkago Teibou Nisshi is an easy and enjoyable watch even if you don't like outdoor activities or fishing at all.
---