Official Images / Key Visuals
Synopsis
This is the 2nd Season of IDOLiSH7.
Aiming to be idols in the future, these "eggs" have been assembled at the Takanashi Agency.
Seven boys have all just met each other with each having different personalities and idiosyncrasies.
However, they each have a different appeal from one another, and have kept to themselves their hidden potential as idols.
Having formed a group, they all take their first big step forward. Their names? IDOLISH7.
Their dancing and singing figures upon the glittering stage will finally be able to capture the hearts of everyone.
In the showy, yet sometimes strict world of idols, they embrace their dreams while aiming for the top!
Characters & Voice Actors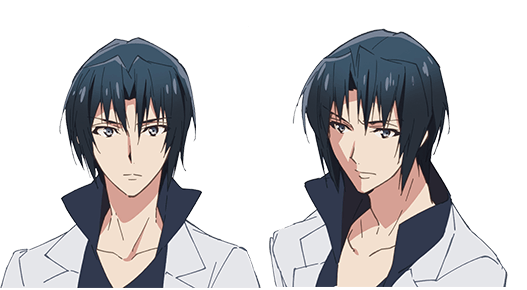 Iori Izumi:
Toshiki Masuda
Iori is cool and has a sharp mind. Having a calmness about him and good manners, he is able to master pretty much everything put it front of him, but when he speaks, it's pretty much always in an abusive manner. He is the younger brother of Mitsuki. He is 17 years old.
Yamato Nikaidou:
Yusuke Shirai
Yamato is the eldest of the group at 22 years old. He functions as the big brother for the group. He has an easygoing personality, but is passionate on the inside. Of all the members, he thinks about his fellow members the most.
Mitsuki Izumi:
Tsubasa Yonaga
Mitsuki is always happy and upbeat, setting the mood for the group often. Unlike his cute exterior, he has a personality overflowing with chivalry and is very good at taking care of others. He is 21 years old and the older brother of Iori.
Tamaki Yotsuba:
KENN
Tamaki looks like a genius and someone who is consistently too relaxed, but he actually has outstanding reflexes and is a professional-level dancer. He does things at his own pace and tends to be a bit careless when it comes to time constraints and engagements. He is 17 years old.
Sougo Osaka:
Atsushi Abe
Sougo is a wonderful young man who is serious and is extremely considerate of others. He can manage to learn any and all songs and dance without issue. He is gentle and kind towards everyone, but he is very scary when he is angry. He is 20 years old.
Nagi Rokuya:
Takuya Eguchi
Nagi is half-Nordic and naturally possesses charisma and a beautiful visage. He does have a bad habit to seduce girls, and he loves anime. He is 19 years old.
Riku Nanase:
Kenshou Ono
Riku has outstanding skill as a singer and is an honest, hardworking young man. Softhearted, he does not refuse requests from anyone and is a bit ignorant of the ways of the world. He is 18 years old.
Theme Songs

Opening Song: "DiSCOVER THE FUTURE" by IDOLiSH7
Ending Song: "Mirai Notes wo Kanadete" by Re:vale, "DESTINY" by TRIGGER, "It's ALL-for you-" by Yuki (Shinnosuke Tachibana)

Adaptation

Idolish 7 (Game)


Main Staff

Original Creator: Bandai Namco Online, Bunta Tsushimi
Director: Makoto Bessho
Series Composition: Ayumi Sekine
Character Design: Kajun Fukagawa
Animation Director: Masami Inomata
Original Illustrator: Arina Tanemura
(Credit Honey's Anime when you use our description.)
---