What You Need to Know:
Recently the creator for Ika Musume, Masahiro Anbe was taking a break. After about seven months off, it seems he is ready once again to put pen to paper and make a new series!
Titled "Atsumare! Fushigi Kenkyuubu" (Gather! Mysterious Research Club), it will begin serialization with the release of Shounen Champion on September 29th!
It may not be here yet, but Japanese netizens are already flipping out about this and seem generally excited. You can see it below in the purple.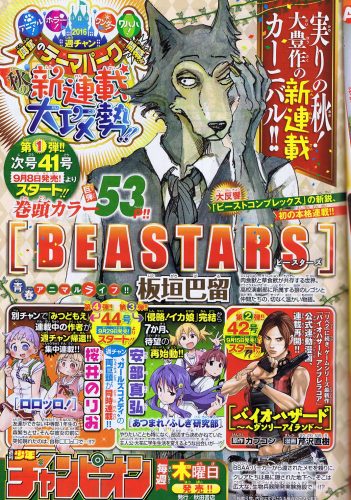 Source: Yaraon
Reactions Around the Web
This already looks 10000 times more infteresting than Ika Musume.
Is this going to be another generic school harem with a forced club existence?
Normally when they annouce new serialization, you get an introduction for new characters. So where is it??
If the MC is a dude, people are going to drop this.
Champion does sell a lot....
---
How about we make this a yuri manga and call it even? No need for a male MC if the girls are all into each other.
I am fine with how it is set to turn out. At least Ika Musume was entertaining! Let's hope this one is too!
---