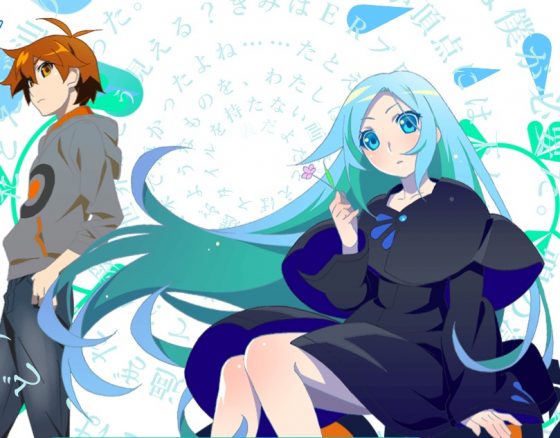 What You Need to Know:
Officially titled "Kubikiri Cycle: Aoiro Savant to Zaregototsukai", the Zaregoto series has been confirmed to be coming October 26th and with it, a slew of information has been released!
We can now confirm that Akiyuki Shinbou (Madoka series) will be directing, while he will be working with Yashi Tofu on the series composition, Kizawa Yukito on script, and Hirobumi Suzuki is the animation director.
Cast wise, Yuki Kaji is playing boku, Aoi Yuuki is playing Tomo, Yuu Shimamura is playing Akane Sonoyama, Ayako Kawasumi is playing Kanami Ibuki, and more! Check out the PV below and enjoy!
Source: Yaraon
Reactions Around the Web
The Characters are better designed than I thought.
Akane and the three maids are so cute!
The character names and seiyuu names are all so close... lol
The characters seem like they are all going to be punchlines.
The title is LAME. This sounds like something to get Chuunibyou into this series.
---
So. Much. Information. on. the. site. They really are letting us have it with this series.
Shame it's not a full anime series. This is going to take forever to finish. Also check out the PV! Its almst 8 minutes long!