What You Need to Know: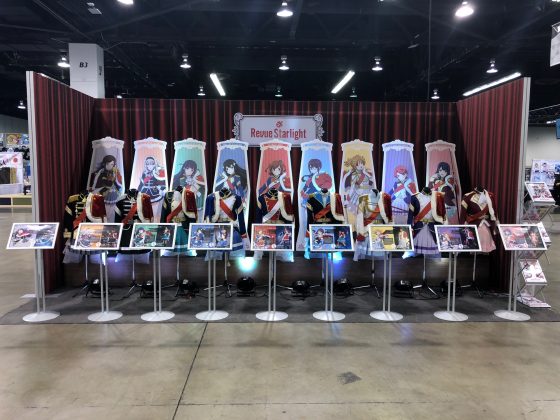 Bushiroad held its inaugural CharaExpo USA 2018 within Anaheim Convention Center, from November 10-11, 2018. As one of the biggest Japanese anime and games event brands in Southeast Asia, this was the first time CharaExpo was held within North America. Over the course of the two-day event, 7,531 visitors were in attendance.
As organizers, Bushiroad brought in a wide selection of its contents to represent the anime and gaming subculture. Bushiroad's strategic partner Japan Park also came in under the Japan Park L.A. brand, offering a wide variety of Japanese food, travel, souvenirs, cultural and lifestyle content in a section of the event.
Key contents included talk stages, featuring popular franchises Cardfight!! Vanguard and Revue Starlight with members of their casts. Live concerts also took place on each day, with Poppin'Party and RAISE A SUILEN performing on Day 1, while Roselia performed on Day 2. New Japan Pro-Wrestling Lion's Break Project 1 also took place within the event hall, with a specially constructed ring. A total of 31 sign sessions were also held for the casts, illustrators, and pro-wrestlers. Alongside all these, the Bushiroad Championship Series 2018 Regional Championship for California was also held within the event, featuring championships for 4 Bushiroad titles: Cardfight!! Vanguard, Weiss Schwarz, Future Card Buddyfight, and Dragoborne -Rise to Supremacy-.
Source: Official Press Release
---
Otsukaresama Bushiroad and Chara Expo!
Looks like the event turned out to be incredibly fun for everyone! Great!
---