If you're someone who's into racing and/or cars, Initial D is considered the best in context to that genre. If you have no familiarity with that world, Initial D is an effective gateway into it and a whole lot more. Not only do you get exciting drifts and other crazy forms of cornering with Japan's best sports cars, the series gives insight into how the techniques work and how you need to tune your car in order to execute them. Despite being highly informative in those regards, we still have to disclaim that street racing is illegal and for those of you who drive, please obey your local traffic laws and drive safely.
It Gives the Brand an Identity

What ultimately makes Initial D so appealing is its energetic Eurobeat soundtrack. It's basically the equivalent to Cowboy Bebop's jazz in a way that sets the mood to the series and tells a story through sound, thus giving it a distinct identity. Whether it would be First Stage or Final Stage, every episode will always have a Eurobeat song to get your adrenaline pumping. Thanks to its inclusion, Initial D without a doubt has the best OST, and we'd like to share why.
It Sets the Mood

The ultimate purpose of a soundtrack is to set the mood and atmosphere. When you watch something fantasy oriented, it appropriately uses an orchestra with acoustic and brass instruments in order to capture how fantasies are meant to be epic, and the technology of that world. A large fraction of action anime tend to use heavy guitars to make it exciting and intense with the brutality. For Initial D, it establishes the culture and times of something that happened, or could happen. When the original Initial D manga debuted in 1995, street racing was popular in certain regions of Japan. Though Eurobeat never really took of in America, it always had a scene in Japan thanks to Para Para dancing, or a Japanese form of disco and it also found its way into Japanese street racing.
To Accurately Portray the Culture

When Japan based record label Avex Trax wanted to get into anime, they thought Initial D would be a good entry into the industry. Feeling that the 150 BPM+ songs perfectly suited the nature of the races, the rest became history. Another reason for its inclusion, is in the old days of illegal street racing, you could get underground videos of such races back in the 90s, and those videos included Eurobeat songs for viewers to enjoy, and it's only natural to accurately reflect that subculture.
Eurobeat is Just Exciting

When you watch the first episode, the opening guitar riffs to Dave Rodgers' Space Boy compliments an empty country mountain pass and when the tempo of those riffs build up to its intense transition of electronic instrumentals, it immediately shows you the ferocity of the Toyota AE86 Trueno zooming in corners at top speed and drifting them with mastery. With the song Heartbeat, when Takumi races Keisuke and Nakazato, the opening heartbeat sound effects excellently build up the tension of when Takumi is about to make his comeback to overturn his opponents and have them bite his dust, and upon gaining the lead it effectively switches to its exciting opening instrumentals.
When you watch Ryosuke and Takumi race towards the finish, Beat of the Rising Sun has this delivery that truly makes you feel that the title of the number one street racer of Japan is at stake, and its lyrics and tempo perfectly symbolizes that. In a very rare instance, Fifth Stage uses Wait For You, a Eurobeat cover to Elliot Yamin's song that we argue is superior to the original! The song is used when Takumi meets Kyoko, his new love interest and as opposed to showing an exciting race, we are treated to a casual date of two lovers who can't see each other often but when they can, they make the best of it.
---
Final Thoughts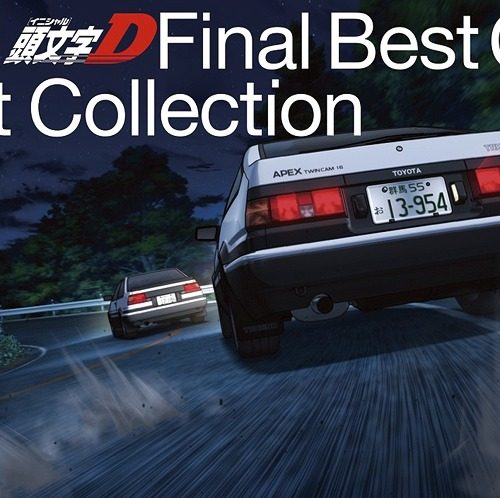 Due to Eurobeat's lack of presence in numerous territories, Initial D does a great job of spreading it. Due to how distinguishing it is with its fast beats, chiming keyboard instrumentals, and intense singing, it easily compliments the exciting and unpredictable nature of Initial D's races. As opposed to typical heavy guitars or techno, yo can associate the song to a race and vice versa. What's also great about Initial D's soundtrack is that when you can go 75 MPH on a highway, playing Space Boy or Beat of the Rising Sun will make that drive more exciting. The genre does have its quirks and eccentricities that you don't hear anywhere else, but because the nature of racing shares such qualities, it's probably the number one reason why racing and Eurobeat go hand-in-hand. Thanks to giving the anime an identity beyond the racing, the Eurobeat of Initial D largely contributes to why it is one of the best OSTs in anime history. It doesn't just make it something that you watch, but something that you experience.
---