También puedes leer este artículo en:Español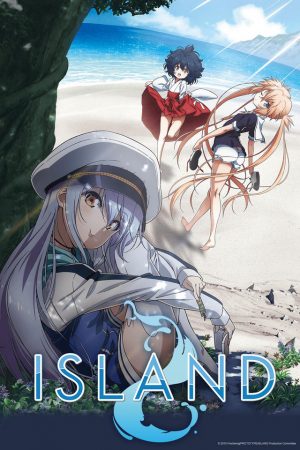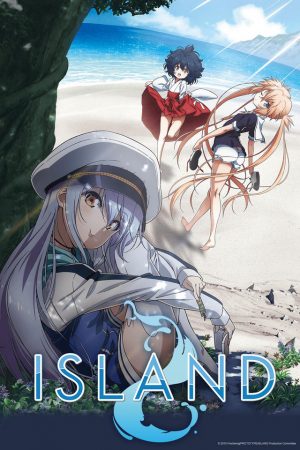 Island

Genre:
Drama, Harem, Sci-Fi
---
---
Honey's Highlights
Does anyone get a Higurashi vibe from this?
Yay harem~~~ It's about time! And no, why would you say that?
Think about it. Families fighting, mysterious disappearances, calamities. It sounds like a similar setup. I don't want this going into some dark territory.
What are you talking about? This is based on a legendary game of the same name. We would have heard about something like that by now. Expect something To Love-Ru or Haiyore! Nyaruko-san. It will not be that serious and kinda reminds me of that arc from Tenshi no 3P where they all went to the island and met that diety. I can't wait to see how this all plays out. Plus! Legendary seiyuu Yukari Tamura is in this. How could it not be god-tier?
Official Images / Key Visuals
Three Episode Impression
Do you ever miss those visual novel adaptations that just seem to hit the mark? Well fear not, Island is here to remind you of those times. Right out of the gate, Island starts off rather generically with a protagonist, Setsuna, who has landed on an island where apparently the only notable young people are female. Alright. Of course, Setsuna is noticeably older but wait, he doesn't remember anything at all. Does that sound generic enough for you? Combine that with a nonsensical curse, controlling families, legends, and of course, a disease that exists only on the island itself. My, doesn't that sound like Higurashi? Anyway, the characters feel like a mix match and for some reason, everyone is tied to Setsuna. They all seem to want to have something to do with Setsuna, but why we're not sure yet. This adds a sense of melodrama to the anime and we get the sense that there's some intrigue and mystery, but the desire to write in character tropes has just distracted from it. So far, Island is really generic, and of course, slap on the fact that Rinne keeps bursting into song and we wonder to ourselves exactly what the writers were thinking in this one.
Synopsis
Urashima, an island floating on the ocean far away from the mainland.
Urashima is often mistakenly viewed as a paradise, overflowing with nature. However, a difficult past and long-established customs keep the people of this living island prisoners.
The residents of this living island have accepted that they have been abandoned by the mainland and are gradually being forgotten about.
Then, one day, a boy drifts to the island, and he refers to himself as a "time traveler" named Setsuna. Setsuna has not a single memory left other than that he has a "certain mission" that he must do. He then meets three girls named Rinne, Karen, and Sara. Eventually, he begins efforts to change the future of the island.
The story of this boy and these girls will untie the cord around the exclusive customs and various mysteries that surround Urashima.
Characters & Voice Actors List
Rinne Ohara

Voice Actor: Yukari Tamura
---
Main Character 01
Rinne is the daughter and heir to the Mihara family, one of the three families on Urashima. A shut-in, Rinne is a night owl who stubbornly refuses to go outside during the day. Her hobby is going for walks at night. She appears to know something about Setsuna, but she is tight-lipped about it. It is rumored that approximately five years ago, she was spirited away, however no one dares to speak about it.
Karen Kurutsu

Voice Actor: Kana Asumi
---
Main Character 02
Karen is the daughter of the head of the island. Karen has a strong-minded way of speaking, and is at the height of her rebellious phase where she has tried to run away from home and leave the island multiple times. Karen was a late bloomer when it comes to romance, and so Setsuna messes with her a lot. She is working vigorously towards her dream of leaving Urashima for the mainland. Karen believes Setsuna to be a mainlander and is extremely curious about him.
Sara Garandou

Voice Actor: Hibiku Yamamura
---
Sara believes that Setsuna is someone from the future and thus some sort of enemy, so she is always trying to off him. She believes that there are some things that cannot be explained by science. Sara lost both of her parents in a fire five years ago, and while searching for the truth behind their deaths, she is starting to realize the true meaning of her own 'destiny.'
Setsuna Sanenkai

Voice Actor: Tatsuhisa Suzuki
---
Setsuna is a mysterious boy who washed up on the sandy beaches of the island completely naked. Carrying the responsibility of an order to 'save the world,' he claims that he has come from the future. This is the only memory that he currently has as he has lost all other essential ones. He cannot even recall who he is or from where he came, but he is an optimist who is carefree and does not think too hard about things.
Mei Tandori

Voice Actor: Yui Nakajima
---
Aoi is a slender, committee chairman-type. She wears black stockings even in summer. She's an honors student and is a fountain of knowledge, but she can be so detailed that things often go right over An and Emiri's heads.
An Hatoma

Voice Actor: Tomoyo Takayanagi
---
An is the boyish vice president of the photography club. Ever since she was little, she has always had her Leica camera with her to take photos. She's interested in everything, but this firecracker is also incredibly quick to forget. There's a higher chance she'll take a photo of something if it involves a small animal or a beautiful girl.
Emiri Sunada

Voice Actor: Takako Tanaka
---
Emiri is the mascot glasses character who fakes ignorance. When she pretends to not know something, Mei and An pick her up on it. Despite that, she is the most interested in romance between the three of them. Unbeknownst to others, she greatly worries about how soft her tummy and thighs are.
Theme Songs

Opening Song: Eien no Hitotsu by Yukari Tamura
Ending Song: Eternal Star by Asaka

Adaptation

Game


Main Staff

Original Creator: Front Wing
Director: Keiichirou Kawaguchi
Script: Naruhisa Arakawa, Mitsuyasu Sakai, Machiharu Amiya
Series Composition: Naruhisa Arakawa
Character Design: Kousuke Kawamura
Animation Director: Kousuke Kawamura
Sound Director: Hiroto Morishita
Music: Akiyuki Tateyama
(Credit Honey's Anime when you use our description.)
---