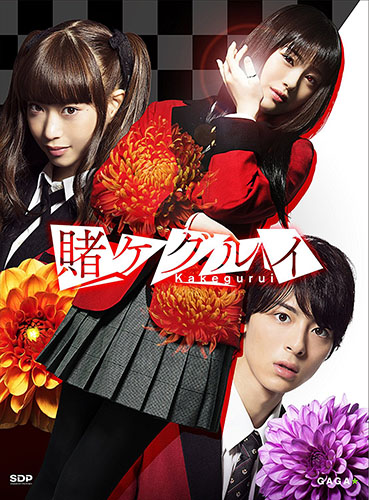 What You Need to Know:
After revealing the student council president role last week, the Kakegurui Dorama has announced that the series is officially debuting in May of 2019. A new key visual has also been released that you can check out below.
The visual teases Yumeko staring at the viewer while the viewer seems to be holding up a pair of cards as if they are betting against her. The visual also says "Joker yori mo Saikyou no JK" which is a play on words that roughly means "A highschooler more powerful than a Joker." The play on words comes from the pronunciations of JK and Joker.
The dorama is the second season followup to the previous one from last year. The anime series 2nd season will debut in January but no word if it will be one or two cours. More information to come, so stay tuned!
---
I think I am in love with Yumeko even more now.
I know what you mean. I cannot wait to see more of her.
---