What You Need to Know:
Basketball fans rejoice! Kuruko no Basket today has announced that a new movie is coming in Spring of 2017!
Previously there was an announcement for the three part compiliation anime moving coming called "Winter Cup" that was going to be sold as DVDs on September 27, October 26, and December 22. HOWEVER it has been revealed today that those dates have now been moved up! September 3rd, October 8th, and December 3rd are the new release dates!
Titiled: "Kuroko no Basket LAST GAME". Shunsuke Tada will be coming back as the director, since he directed the series, as well as all of the original staff! Get excited Kuroko no Basket Fans as the journey is not over yet! The Key Visual is Below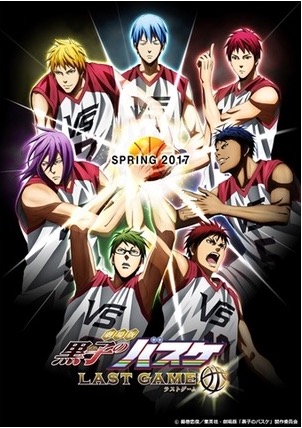 Source: AnimeAnime
---
Oh nice! Wasn't September 3rd like.... yesterday? So they are announcing a day late? Why?
Oh nice! I new movie, new boys, and new bl fodder. Excellent.
---