What You Need to Know:
Last month it was revealed that Kuroko no Basket would be receiving a three-part compliation anime movie to be completed before the end of this year.
Now, the key visuals for all three parts have been released, along with the individual titles of the movies - check them out below.
The Blu-ray and DVDs will go on sale on September 27, October 26, and December 22 respectively.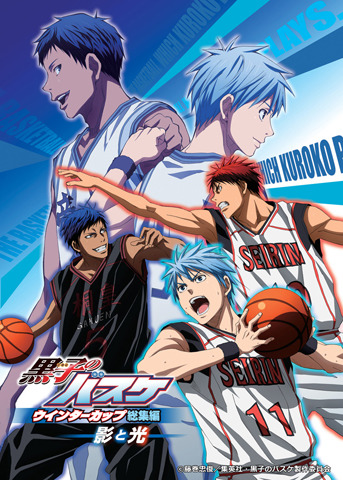 Part 1: Kage to Hikari (Shadow and Light)
Part 2: Namida no Saki he (After the Tears)
Part 3: Tobira no Mukou (Through the Door)
Source: Akiba Souken
---
Hmm, I'm not sure about these visuals... Kise looks kinda weird? Why does he look so evil, he's a giant puppy!
Midorima also looks kinda awkward in that pose. Akashi though... Akashi looks GOOOOD.