Vivy: Fluorite Eye's Song

---
---
Official Images / Key Visuals
Synopsis
Nearland—an Artificial Intelligence theme park where dreams, hopes and science come together. That is where Vivy, the first-ever autonomous humanoid A.I. was created. Vivy acts as an A.I. cast member of the establishment and spends her days singing on the stage, following her directive to "make everyone happy through song." Even though she hasn't gained much popularity yet, Vivy vows to fulfill the mission she was given, and aims to one day stand on the main stage in the park where she can sing her songs wholeheartedly.
One day, an A.I. named Matsumoto appears before Vivy. It tells her that it has travelled from 100 years in the future with but a single mission—to work together with her to correct history and prevent the war that will break out in 100 years between A.I. and humanity.
Each charged with different missions, in what way will their encounter reshape the future? The A.I. diva Vivy's 100-year journey now begins and the fate of humanity rests on her and Matsumoto's resolve to destroy their own kind.
Characters & Voice Actors
Vivy:
Atsumi Tanezaki
The first autonomous humanoid A.I. in history. Her mission is "to make everyone happy through song," so she strives to sing with all her heart. An A.I. diva that serves humankind, she greatly values promises and feelings.
Matsumoto:
Jun Fukuyama
An A.I. that came to Vivy from 100 years in the future. Its mission is "to avoid war between A.I. and humankind." In order to see this mission through, Matsumoto seeks to destroy all A.I. together with Vivy. It has a talkative, overconfident personality that you normally wouldn't associate with an A.I.
Estella:
Youko Hikasa
An A.I. staff that works at the space hotel Sunrise, which is located just outside of the Earth's atmosphere. As a so-called "lifekeeper," her mission is to take care of humans. She is a polite and patient A.I. with a friendly personality.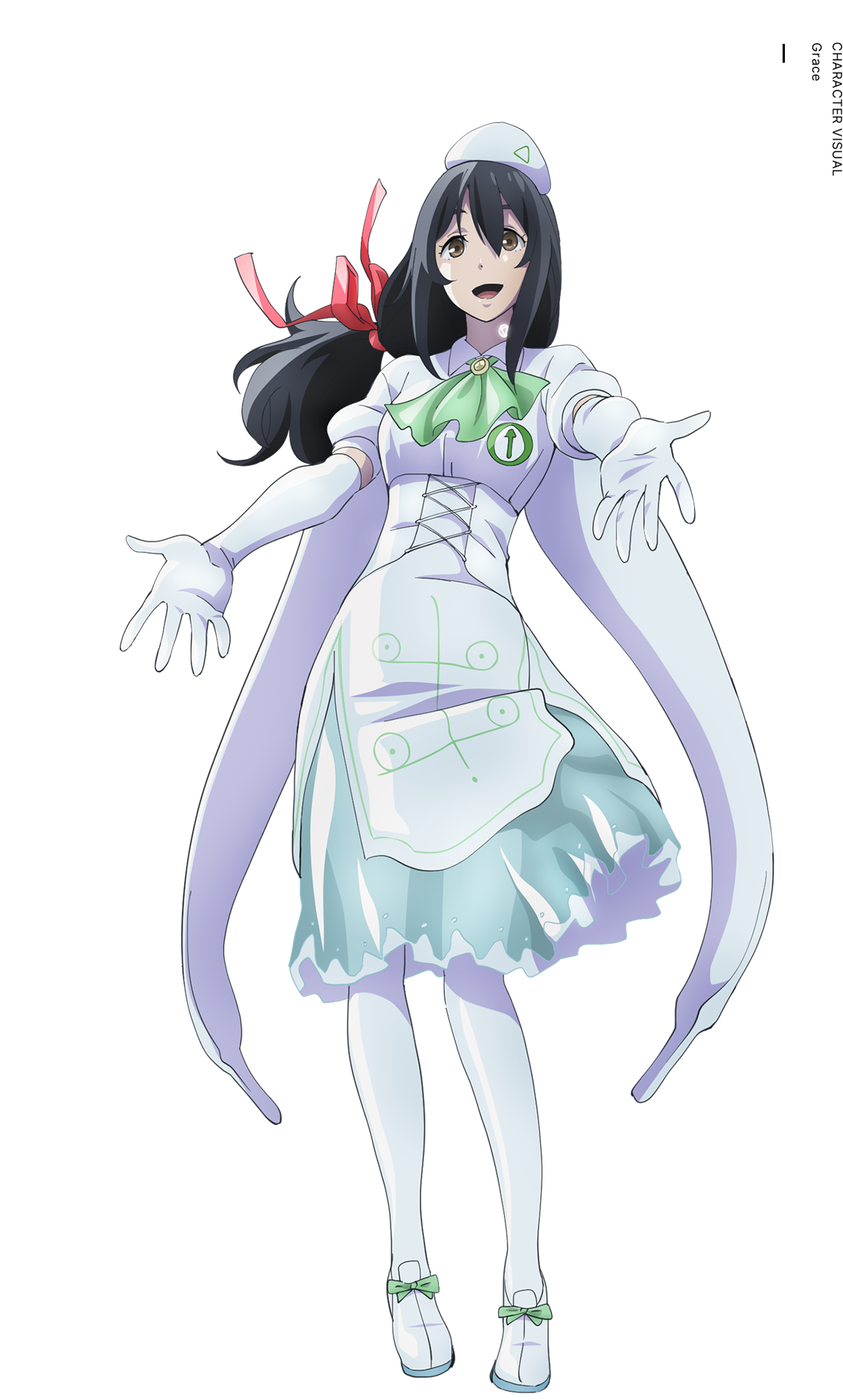 Grace:
Satomi Akesaka
A nurse A.I. that works at hospitals and research institutions. Her mission is to save human lives. She is an angel in a white coat that always smiles and speaks in a polite tone, giving her patients peace of mind.
Ophelia:
Rina Hidaka
A diva A.I. that performs at various small venues. Her mission is the same as Vivy's—"to make everyone happy through song." She is usually a little shy and scatterbrained at times, but whenever she steps onto a stage, she gives incredible vocal performances.
Main Staff

Original Creator: Vivy Score
Director: Shinpei Ezaki
Assistant Director: Yusuke Kubo
Script: Tappei Nagatsuki / Eiji Umebara
Character Design: Yuichi Takahashi
Animation Director: Yuichi Takahashi / Takuma Ebisu
Sound Director: Jin Aketagawa
Original Illustrator: loundraw
Music: Akatsuki Jinzen (MONACA)
(Credit Honey's Anime when you use our description.)
---