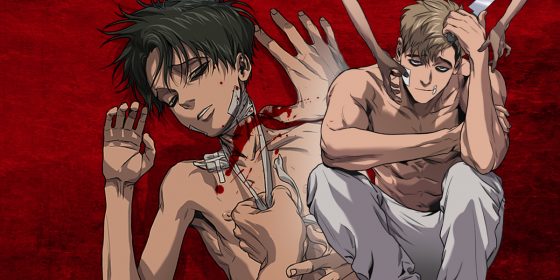 What You Need to Know:
Lezhin Entertainment is bringing famed author, Koogi back by popular demand for a shocking Season 3 of "Killing Stalking." Exclusively on the Lezhin platform, the timeliness of the release gives loyal and new fans both a chance to easily explore and get caught up on this Lezhin exclusive Korean comic, since the title release will coincide with the comic's largest discount to date spanning May 28 - June 3.
Readers can purchase the first two seasons for upwards of 50% off of the price, see what all of the hype is about for themselves, and jump right into Season 3!
The new season focuses on the intimate relationship shared between Yoon Bum and Sangwoo and further explores their mysteriously lustful bond. In addition to the usual steamy, heart-pounding scenes, readers can expect a lot of emotion expressed through both the art and content. Koogi gives the readers a chance to connect with the characters in a deep and more meaningful way. If you'd like to dive in and start reading, then be sure to check out the official page on the Lezhin website!
Source: Official Press Release
---
Oh boy, this is one I'd better start reading..
Is the AC on? I'm starting to sweat a little..
---