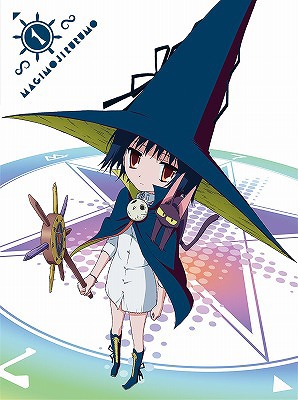 What You Need to Know:
Kodasha's Monthly Shounen Sirius has announced that Wataru Watanabe's series, Magimoji Rurumo will be getting a sequel! The TV anime aired back from July to September in 2014.
The sequel is going to be an OAD (Original Anime DVD) packaged together with the 9th bound volume for the series that will go on sale July 9th, 2019. The ninth bound volume is for the sequel series to Magimoji Rurumo, Magimoji Rurumo Houkagou no Mahou Chuugakusei.
The original Magimoji Rurumo series ran from 2007 - 2010. Its sequel was "Makai-hen" and Rran from 2011 - 2013, and the "Houkagou no Mahou Chuugakusei" arc began publishing in 2013. The comedy, fantasy, ecchi series was animated by J.C. Staff. What are your thoughts on this new development?
---
Woah wait what? Seriously? Cool.
I had completely forgotten about this series, so this is a nice surprise.
---