Mashiro no Oto

Genre:
Music, Drama, School
---
---
Studios:
Shin-Ei Animation
Official Images / Key Visuals
Synopsis
"My music..."
Matsugoro Sawamura was a legendary musician who played Tsugaru-shamisen. Upon his passing, his grandson, Setsu Sawamura, loses the ability to play the shamisen...
Despite not having any idea of where to look, Setsu decides to go to Tokyo in order to find his music again. Well there, a hostess named Yuna Ritsuki ends up helping him and he gets a gig to be the opening act for another artist.
In this story, Setsu will have various encounters as he tries to find his very own music as well as realize his own feelings...
Characters & Voice Actors List
Setsu Sawamura
Voice Actor: Nobunaga Shimazaki
---
Setsu is 16 years old. He always admired his grandfather's skills with the shamisen and has decided to follow in his footsteps. Upon his grandfather's passing, he decides to go to Tokyo. He goes through various ups and downs and eventually enrolls in Umezono Academy, where he joins the Tsugaru-shamisen club.
Wakana Sawamura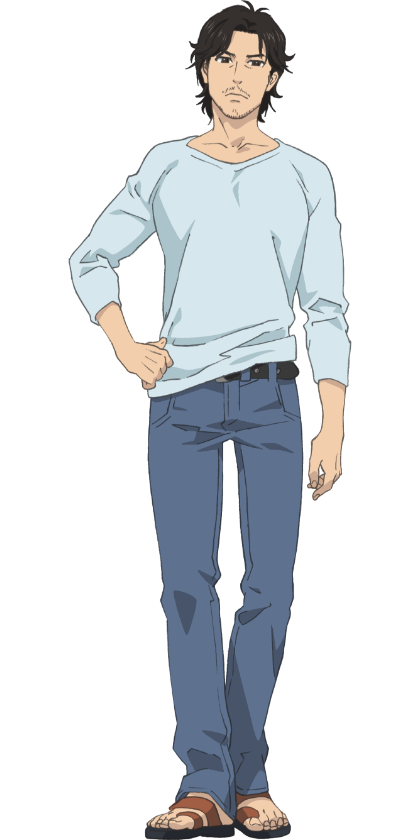 Voice Actor: Yoshimasa Hosoya
---
Wakana is Setsu's older brother who cares for him a lot. He comes off quite mature and dignified, but is actually just 19 years old. He also plays the shamisen and has even won awards for it, but he feels that he can't compare to Setsu's talent.
Shuri Maeda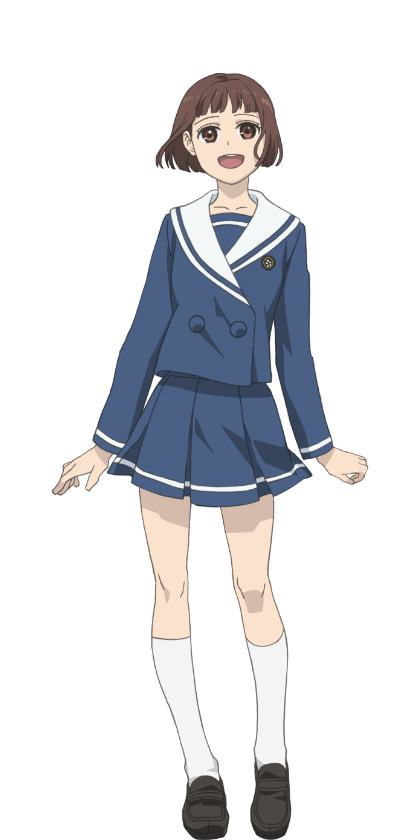 Voice Actor: Yume Miyamoto
---
Shuri attends Umezono Academy and is Setsu's classmate. She's not good with guys. Until Setsu joined the Tsugaru-shamisen club, she was the only member. For some reason she knows of Matsugoro's impromptu song "Shungyou."
Yui Yamazato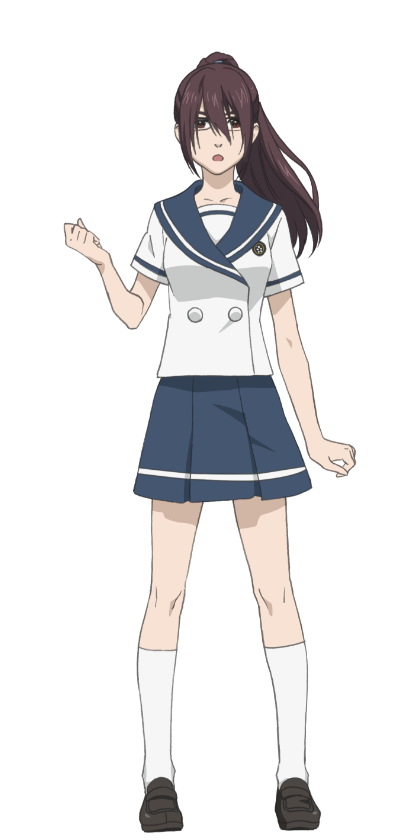 Voice Actor: Rena Kondou
---
Yui is Shuri's childhood friend. She loves anime and games and is quite the otaku. She just happened to watch the performance where Setsu was playing, and after that Shuri invited her to join the Tsugaru-shamisen club along with Kaito, since Shuri knew that Yui knows how to play the shamisen as well.
Kaito Yaguchi
Voice Actor: Nobuhiko Okamoto
---
Kaito is Shuri and Yui's childhood friend, but is one year older than them. He used to tease Shuri a lot when they were younger, but in reality he's always had feelings for her. He has taken up the shamisen in order for him to get closer to her. He feels rivalry towards Setsu.
Rai Nagamori
Voice Actor: Tatsuhisa Suzuki
---
Rai is a student at Umezono Academy and knows how to play the hosozao shamisen. At school he's a member of the handicrafts club, but his mom has made him play the shamisen since he was a young child. His dad is a professional comic storyteller by the name of Raifuku, who's staying at "Tanukichi Dining" just like Setsu.
Umeko Sawamura
Voice Actor: Takako Honda
---
Umeko is Setsu and Wakana's mother. She's the CEO of a huge company and travels for work all over the world. She used to let her dad, Matsugoro, look after her boys. After Setsu leaves for Tokyo, she eventually forces him to enroll in Umezono Academy once she finally finds him.
Adaptation

"Mashiro no Oto" (Manga)


Main Staff

Original Creator: Marimo Ragawa
Director: Hiroaki Akagi
Series Composition: Kanichi Kato
Character Design: Jiro Majima
(Credit Honey's Anime when you use our description.)
---