What You Need to Know:
Might and Moe have arrived! The strategic card-battle of Monster Monpiece is now available on Steam for $19.99, along with a mighty 25% weeklong discount! There's also a deluxe package along with bundled discounts (additional 10% off!), so best to take advantage of this opportunity now!
Monster Monpiece features all of the original cards and artwork from the Japanese release along with updated 1080p graphics, so you'll have a blast rubbing your way to victory! Play fast paced battles where over 100 monster girls can be summoned, with each class springing to life in 3D Chibi form!
What was once only available on the PlayStation Vita can now be enjoyed on PC with updated features, along with more Moe Battles! Gotta rub em' all!
Source: Official Press Release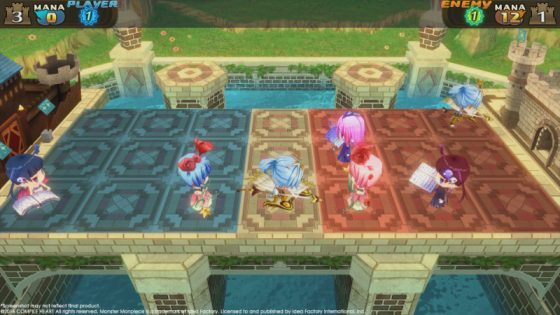 ---
Moe and card games? That's certainly a new one for me!
Wait what?! Sign me up! I need my moe fix!
Let's not get ahead of ourselves now Bee-kun..
---