We're continuing from our previous article with another exploration of notable foreigners who have contributed to the Japanese game industry. While once again not an exhaustive list by any means, we're highlighting some talented individuals who have made an impact on one of Japan's most significant economic and cultural exports. Let's get going, press start already!
Ryan Payton - From Journalist to Metal Gear & Beyond

A rare example of a long-term fan getting to work on his favorite series, Ryan Payton's career actually began in games journalism where he worked for several major outlets, including 1UP and Famitsu. Evidently, that gave him enough proximity to the industry to get noticed, as he was eventually recruited to join famous designer Hideo Kojima's team which was then working on developing Metal Gear Solid 3: Snake Eater.
Payton was specifically brought in to aid in the localization process and worked on bringing the Metal Gear Solid franchise more in line with similar Western games, particularly in aspects like the controls and camera movement. Clearly seeing his potential, after the success of MGS:3 Payton was given the role of producer on Metal Gear Solid: Portable Ops and also had a hand in DS titles Lunar Knights and Contra 4. Continuing to grow within the company and closer to Kojima himself, Payton was given a lot of responsibilities in the development of Metal Gear Solid 4: Guns of The Patriots, where he contributed to the gameplay design, scripting, voice direction, marketing, location scouting, bug testing, and more.
Another notable contribution of Payton was the Kojima Productions Report, an English-language podcast focusing on the Metal Gear Solid series and the company itself that he ran with fellow producer Kenichiro Imaizumi, which proved quite successful and has continued to today. Although Payton left Kojima Productions in 2008 to return to America for family reasons, his legacy can still be felt. He would later work on the Halo franchise at 343 Industries, contributing to Halo 4 as a narrative designer, and now runs his own studio, Camouflaj, known for Republique.
Nasir Gebelli - Fantastic Programmer from Sirius to Squaresoft

A computer games icon even beyond Japanese development, Nasir Gebelli was born in Iran and was related to the Persian monarchy but migrated to the United States in his early 20s to escape the 1979 Iranian Revolution and study computer science. There he would later work on a variety of games and software that pushed the limits of the popular Apple II computer at Sirius Software and Gebelli Software. Many of his games, like Space Eggs and Gorgon, became bestsellers and made him arguably the most famous game designer on the platform.
After a period world-traveling using his game royalties, Gebelli was contacted by Doug Carlston of Brøderbund Software, who told him about the Nintendo Entertainment System and suggested he develop games for it. Carlston even offered to fly him to Japan and introduce him to his contacts at Square. Intrigued, Gebelli accepted and although there were language difficulties, the programmers, particularly Hironobu Sakaguchi, were aware of Gebelli's work and very excited to have him join the team. Gebelli's first works at Square were 3-D WorldRunner and Rad Racer I and II which all used techniques to simulate a 3D perspective on the NES, modeled after SEGA's hit Space Harrier. According to Sakaguchi, these projects were meant to help showcase Gebelli's skills to Square to help make up for his lack of Japanese language skills at the time.
Gebelli would really solidify himself in Japanese games with the Final Fantasy series where he would be a core member of Square's 'A-Team' of Sakaguchi, composer Nobuo Uematsu and artist Yoshitaka Amano. He would have considerable influence on the now world-famous Final Fantasy series, programming the first 3 games and also introducing new mechanics not in the original design like a sliding block puzzle.
After taking a long vacation following the development of Final Fantasy III, Gebelli would complete his last major work as the programmer of the beloved and influential Super Nintendo action RPG Seiken Densetsu II (Secret of Mana) and is now happily retired since 1994. Needless to say, Gebelli's influence on games, and RPGs in particular, cannot be understated.
Jean Pierre "JP" Kellams - Capcom to PlatinumGames

Originally hailing from Miami, Jean Pierre Kellams found his way to Japan after deciding to change his university major and study abroad at Kansai Gaidai in Osaka. After completing his studies, Kellams was able to start his career in games at Capcom thanks to luck and local connections he had made during university. Working in writing, planning, and localization, Kellams accumulated many credits in a wide variety of games including Monster Hunter 2, Viewtiful Joe: Red Hot Rumble, Phoenix Wright: Ace Attorney - Trials and Tribulations, God Hand, and Devil May Cry 4. He also did Apollo Justice's voiceover in the Ace Attorney games.
After over 2 years at Capcom, he would join another of Osaka's famous game companies: PlatinumGames in 2008 where he worked in writing, producing, and marketing roles. Some of his work at PlatinumGames includes co-writing Vanquish and MadWorld and creating the language used by Angels and Demons in the Bayonetta series. He was also involved in the early stages of Astral Chain and was the main host of PlatinumGames' video podcast PGTV, but after the infamous cancellation of Scalebound, he decided to leave PlatinumGames. While no longer in Japan, Kellams has certainly already made his mark on the industry he continues to be a part of and has most recently worked on EA's Madden NFL 20.
---
Final Thoughts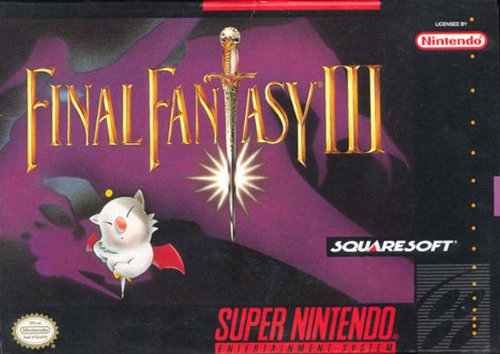 Altogether, Japan's famous and largely home-grown game industry has a long and continuing legacy of foreign contributors that have helped shape the past and future of games in and outside of Japan. For those dreaming of joining a Japanese game company, we hope these examples help showcase the real possibility for those with skill and determination. In any case, we hope you enjoyed this article. Leave us a comment below and be sure to stick around Honey's for more of all things awesome! See ya~!
---