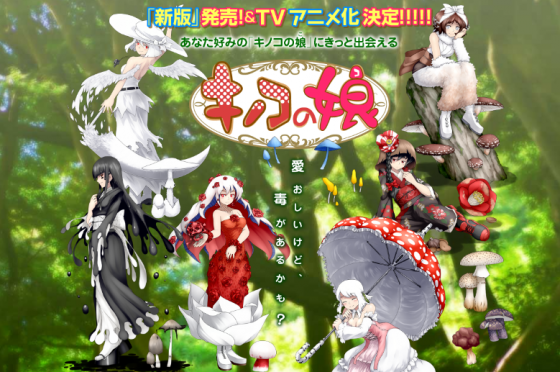 What You Need to Know:
Mori no Yousei: Kinoko No Musume is added to our list of anime for 2017!
The original art book titled Osoteki Kinoko Gijinka Zukan personifies various species of mushrooms into girls with various chracteristics. More details on the anime to follow!
Will you meet the mushroom girl of your dreams?
Source: Main Website
Mushrooms and girls.. kinda shroomy don't you think?
Sounds like a very unique concept! I wonder what the story will be?
---