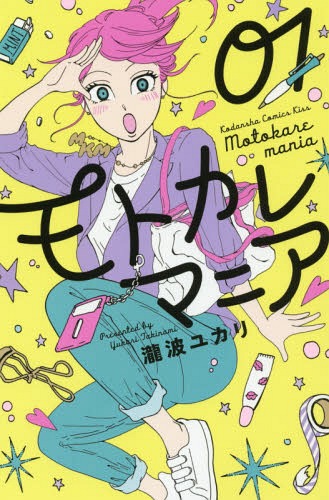 What You Need to Know:
Four new cast members have been revealed for the live-action TV series adaptation of Motokare Mania!
On the top tweet, it was just announced that Yoshiko from the popular Japanese duo GANBARERUYA will join the cast to play Yurika's best friend, Hiromi!
On the bottom tweet from left to right, Shinya Kote will play Ichirou Andou, the president of the real estate company where Yurika and Saitou work; Sayaka Yamaguchi will play Sakura Marunouchi, the author of Yurika's favorite novel; and Minami Tanaka will play Mugi Kurusu, a radio personality in Hokkaido.
Other cast members include: Kanro Morita who will play coworker Shou Oozawa; Daichi who will play Kouji Arata, Sakura's editor; Toranosuke Katou who will play the bartender of a bar that Yurika often goes to; and Shouta Inoue who will play Yasushi Kondou, a part-timer at that bar.
The TV series will premiere in October on Fuji TV in Japan.
Source: Official Site
---
YESSS! I can't wait to watch this! And there are so many great actors and actresses in it!
Looks a bit too cutesy for me.
---