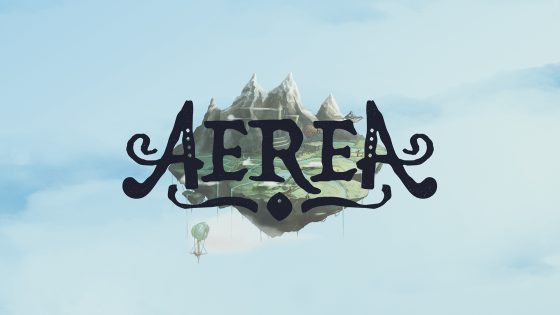 What You Need to Know:
Later today, SOEDESCO's brand new title AereA releases on PlayStation® 4, Xbox One and PC. The game can be found in both digital and physical stores. The US boxed release will follow on July 18.
For PS4™ in the US, the boxed version of AereA comes as a Collector's Edition with a copy of the Original Soundtrack by Broforce composer Deon van Heerden. PS4™ has a digital Deluxe Edition that includes the AereA soundtrack, plus avatars and themes. On Steam there is a Deluxe Edition including the OST and the digital AereA artbook.
To know more about AereA be sure to check out our most recent review, and also check out the official trailer down below!
Source: Official Press Release
What is AereA?
AereA is an Action RPG with dungeon crawling elements. As one of Great Maestro Guido's disciples, the player explores Aezir; a floating island that was broken into pieces. Their mission is to find and return the nine primordial instruments to restore balance and peace to the world. Players get to play as Wolff the Harp-Archer, Jacques the Cello-Knight, Jules the Lute-Mage and Claude the Trumpet-Gunner. Players have to find their way through all parts of the scattered islands; complete quests, solve puzzles, defeat bosses and discover the truth behind the islands.
Story Synopsis
In the music themed world of AereA, the students Guido and Demetrio discover the magical powers of music. On his own, Demetrio starts to research the music's power to control living beings. Once Guido finds out, he confronts Demetrio about his betrayal.
A huge fight erupts between the two old friends and the musical powers of this battle are so powerful that the very island itself shatters into pieces. Demetrio flees and it's up to Guido to restore balance. He sends out his four disciples to unravel the mystery of the missing primordial instruments and to return them to their original place in order to bring back peace to the world.
Key Features
Lose yourself in the beautifully hand-drawn graphic style in 4K resolution.
Enjoy the beautiful music by Broforce composer Deon van Heerden.
Play as 4 different musical themed characters, each with their own unique set of abilities.
Fight 9 unique bosses, inspired by a specific musical instruments.
Explore multiple islands with a wide variety of biomes, enemies and puzzles.
Switch to local 4-player co-op to form a team with up to 3 friends at any time.
Official Trailer
AereA - Launch Trailer ESRB

---
This was such a wonderful game to play. I hope they make a sequel to it someday.
Yeah it was truly a unique experience and how they implemented musical instruments into the gameplay.
---