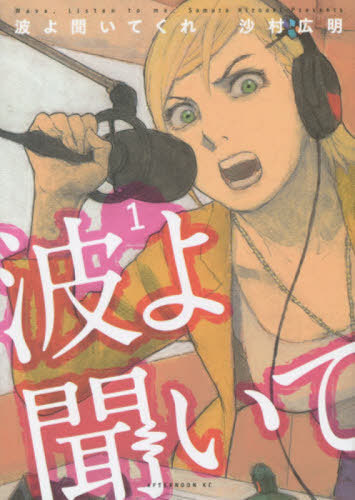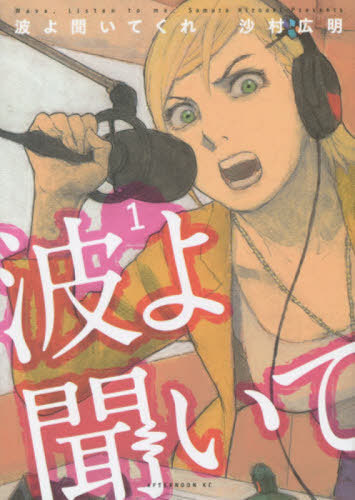 Nami yo Kiite kure

Genre:
Comedy, Drama, Romance, Seinen
---
---
Official Images / Key Visuals
Synopsis
Minare Koda is in her 20's and she is single. She lives in Sapporo and works at a soup curry restaurant.
After being duped by the local FM station director Matou Kanetsugu, she debuts as a radio DJ for an unknown reason.
She is in charge of the radio program "Nami yo Kiite Kure" named after her.
Minare is awakened as a DJ at 3:30 AM in Hokkaido.
Characters & Voice Actors
Minare Koda:
Riho Sugiyama
The protagonist of this work, a single 26-year-old woman. Her main occupation is a shop attendant at the soup curry restaurant "Voyager", but she was also selected to be the personality of the midnight radio program "Nami yo Kiite Kure" of Moiwayama Radio Station (MRS) due to unknown reasons. Matou praised her for having an articulation that exceeds an amateur, great voice, and sharp phrases that stir up emotions, as well as being a fast thinker.
Kanetsugu Matou:
Sinshu Fuji
He is the chief director of Moiwayama Radio Station (MRS) production. He immediately drags Minare into the radio industry after praising her talent.
Mizuho Nanba:
Manaka Iwami
Assistant director at MRS. She had wanted to land on the job in Radio industry.
Katsumi Kureko:
Kazuhiro Yamaji
The hired writer at MRS. The main job is as ecchi novelist, but he writes normal novel as well.
Madoka Chishiro:
Sayaka Ohara
Popular personality at MRS. She cares about Minare.
Ryusuke Koumoto:
Kaito Ishikawa
Mixer at MRS.
Other Title
Wave, Listen to Me!
Theme Songs

Opening Song: "aranami" by tacica
Ending Song: "Pride" by Harumi

Main Staff

Original Creator: Hiroaki Samura
Director: Minakawa Tatsuma
Series Composition: Seiji Yonemura
Character Design: Takumi Yokota
Animation Director: Hirofumi Sakagami
Sound Director: Takeshi Takahashi
Music: Motoyoshi Iwasaki
(Credit Honey's Anime when you use our description.)
Honey's Highlights
An anime about a radio host? Well, that's new!
I'm loving it already, specially because I'm a radio fan and it was about time for someone to dedicate a show to this magical world
I'm feeling this show will give us a lot to talk about, so I'm adding it to my list.
A radio show 3:30 in the morning??!! Thank goodness I can watch this anime at more normal hours. It's not like I'm sleeping early, but I like to watch other kind of stuff at that time...
Three Episode Impressions
Chaotic. That's one word to describe these first 3 episodes or everything related to Wave, Listen to Me!, not only what happens on-screen but also the protagonist's life. Sure, this is an anime about a girl suddenly becoming a radio personality, but why and at what cost? Oh, and what's with that first episode with Minare reading and screaming while being pursued by a giant bear?!
From the synopsis alone, this was one of the shows we were looking forward to, and it didn't disappoint us. As a drunken young adult coping with breakup stress and losing her job, Minare Koda's life is a mess, but for some weird reason, we can't help feeling drawn by this talkative girl. Wave, Listen to Me! touches real problems while also giving us some workplace comedy, and we can't be happier about it. Plus, it's nice to see an anime about the FM world instead of wannabe idols and TV actors. So far, this story looks promising, and it definitely proved to be a unique concept!
---