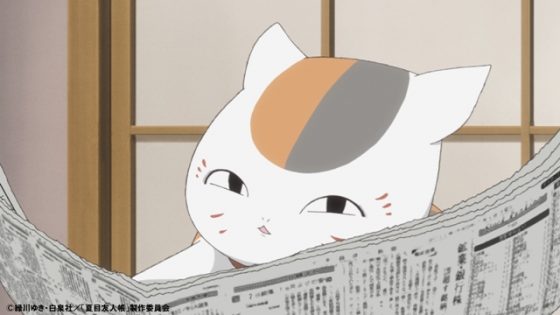 What You Need to Know:
It has been revealed that instead of the next episode in the series, next week's Natsume's Book of Friends (Natsume Yuujinchou) will instead be an OVA special.
Titled Nyanko-sensei to Hajimete no Otsukai, the OVA will follow Nyanko-sensei as he gets accidentally separated from Natsume and runs into two lost siblings, who he decides to help guide to the place they're going.
Source: Yaraon
Reactions Around the Web
I wonder if they couldn't finish the episode on time
This happens a lot recently huh~
Is this really because they ran out of time? Or was this planned?
They'll be playing episode 7 the week after though!
Not you too, Natsume?!
---
It wouldn't be all that surprising if they ran out of time... Shirobako and Girlish Number have taught me anime schedules are pretty tight.
I don't mind this at all. I mean, who doesn't love Nyanko-sensei?!
---