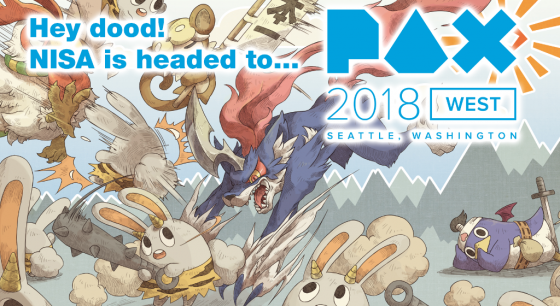 What You Need to Know:
NIS America will be attending PAX West and the team is extremely thrilled to interact with all of the fans show off some of their upcoming games, including Disgaea 1 Complete, Labyrinth of Refrain: Coven of Dusk, killer7, SNK 40th ANNIVERSARY COLLECTION, and more! If you're itching to play SNK HEROINES ~Tag Team Frenzy~, be sure to stop by Nintendo's booth in the PAX West Exhibit Hall to beat out the competition!
In addition to all of those glorious titles you'll get to play, NIS America will also be holding a special panel featuring Digital Eclipse's Frank Cifaldi to talk about the making of the SNK 40th ANNIVERSARY COLLECTION, as well as other games that NISA has in store for the rest of the year!
Just when you thought things couldn't get any better, SUDA51 will be joining NIS America at the event as well! Director of brilliant games like killer7, The Silver Case, and No More Heroes, Suda will be there to talk about the upcoming killer7 title on PC. NIS America will also have a special gaming longue which will take place in the Sheraton Seattle Hotel in 2F, Juniper Room! Be sure not to miss out!
Source: Official Press Release
---
Sounds like a pretty fun experiene!
I want to play SNK Heroines!!
---