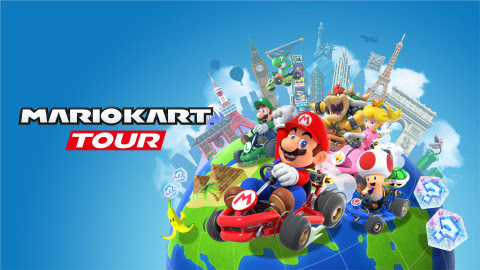 Mario Kart Tour - Tokyo Tour Trailer

What You Need to Know:
The racers from Mario Kart Tour are headed to Tokyo! The Tokyo Tour is available in Nintendo's new mobile game until Oct. 22 at 10:59 p.m. PT. Players can now race through the new Tokyo City Course, as well as additional classic Mario Kart courses from previous entries in the franchise.
In addition to the recently announced Wario and Rosalina, even more familiar faces are joining the race during the Tokyo Tour, including Baby Rosalina and Bowser Jr. The two spotlight drivers for the Tokyo Tour are Peach (Kimono), who can be obtained until Oct. 15, and Mario (Hakama), who can be obtained from Oct. 15 to Oct. 22. Both are dressed to impress in traditional Japanese wear for the Tokyo Tour.
Mario Kart Tour is free-to-start, and is available to download for iOS and Android. A Nintendo Account is required to play. Players can obtain their in-game registration card by linking their Nintendo Account. Those who do not already have a Nintendo Account can create one at https://accounts.nintendo.com/register.
Source: Official Press Release
---
Noooo one sleeps in Tokyo!!
This game definitely needs some eurobeats to give it a boost!