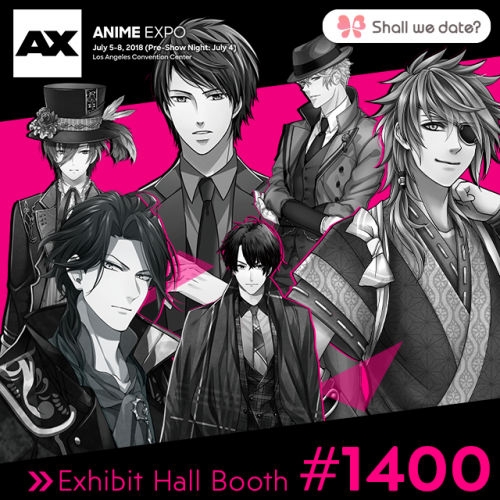 What You Need to Know:
All of you otome fans out there who will be attending this years Anime Expo 2018, get excited because NTT Solmare's popular series "Shall we date?" will make its official appearance, plus more surprises! NTT Solmare will have a beautiful booth set up, which will be located in Exhibit Hall #1400 and there will be three awesome activities waiting for you!
You've got one of Japan's quintessential cultural activities, the Gacha, where you'll be able to test your luck and win some cool prizes! Second is the Motion Capture Event where you'll get to test your ninja skills and become the best shuriken fighter! Lastly is Trick Art, where you'll get to experience some mind blowing photo art and be a part of an incredibly unique experience!
Additionally, there will be a Special Bag Survey (limited to the first 4,000 people who participate) where you'll be able to grab extra goodies! This year, NTT Solmare's booth will be filled a lot more thrills and excitement, so if you're attending Anime Expo 2018 then don't shy away from this booth!
For more information regarding Shall we date?, be sure to check out the official website. For more details pertaining to NTT Solmare and their activities for AX2018, then check out their official event page.
Source: Official Press Release
---
Well that's another booth that I'll need to check off as a must visit then!
AX2018 is going to be stacked!
---