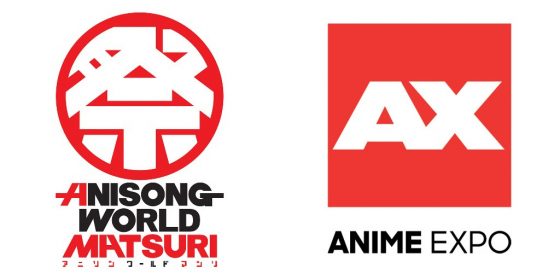 What You Need to Know:
Anime Expo fans get excited, as Anisong World Matsuri and Anime Expo 2018 have officially announced the complete lineup of anisong artists for this year's live concert series at downtown Los Angele's Microsoft Theater.
Anisong World Matsuri at AX 2018 will present a powerful collection of fan-favorite performers including Aimer, AKB48 Team 8, THE IDOLM@STER CINDERELLA GIRLS, i☆Ris, Yuki Kajiura, May'n, Shoko Nakagawa, and Sanketsu-girl Sayuri. In addition, school idol group Aqours (Love Live! Sunshine!!) will perform their first-ever full-length solo concert in the United States.
The once-in-a-lifetime selection of music groups and solo performers promises to deliver exciting on-stage collaborations and unforgettable moments for anime music fans. To find out the schedule be sure to scroll down below!
Source: Official Press Release
Official Event Schedule
Wednesday, July 4
LOVELIVE! SUNSHINE!! Aqours World Love Live! in LA ~Beyond the Pacific~
Aqours (full-length concert event)
Friday, July 6
Japan Super Live
Aimer
Yuki Kajiura
May'n
Sanketsu-girl Sayuri
Saturday, July 7
Japan Kawaii Live
AKB48 Team 8
THE IDOLM@STER CINDERELLA GIRLS
i☆Ris
Shoko Nakagawa
Ticket Pricing:
VIP - $150
Orchestra - $85
Loge - $60
VIP Package includes (details subject to change):
Anisong World Matsuri VIP Badge
Priority entry to the concert
VIP Seating (front of the audience)
Special Goodbye with artists after the concert
Ticket sales dates will be announced soon.
---
I'm DEFINITELY making it out this year! No excuses! May'n will be there!!
Yeah we're not missing out on this one!
---