What better way to celebrate a character known for how much they can eat than with their own themed cafe? That's exactly what happened near Tokyo Skytree last year when the Kirby Cafe was opened! Kirby is a beloved video game character recognised around the world, but he does not always get the same recognition as, say, Mario or Pikachu who both have plenty of merchandise and themed snacks already. The Kirby Cafe certainly fills a big, pink, circle-shaped hole in the heart of gamers who love this character and want to see more of him.
The Kirby Cafe has a menu that changes seasonally, so we are going to have a look specifically at the winter 2020 menu in this article. Be sure to check the cafe's official website (linked below) before you go for yourself so you have the most accurate and up-to-date information on what to expect.
Kirby Cafe Info

Location
Address
1-1-2 Tokyo Skytree Town, 4F, Oshiage, Sumida City, Tokyo 131-0045

Nearest train line(s)
"Oshiage/Skytree Station" - Tokyo Metro Asakusa Line, Tokyo Metro Hanzomon Line, Keisei Narita Sky Access Line, Oshiage Line, Tobu Skytree Line

Cost of Admission
Food/Drink
Hours of Operation
Time and days
Sunday-Saturday
10:00 - 21:00

Official Website
https://kirbycafe.jp/ (Japanese only)
The Experience

The Kirby Cafe has a huge menu! It's only fitting considering Kirby is most famous for his huge mouth and appetite. There are main dishes, desserts, and drinks all themed after Kirby himself. We are going to just look at a few of our favourites, but be sure to check out their website to see the full menu if you want to see more.
Right now it's winter, and the crowning jewel of the Kirby Cafe menu is the winter Kirby burger. It's a hamburger on a pink bun that looks like Kirby himself, with minestrone soup, star-shaped potatoes, and a little clam pasta on the side. It's not a cheap plate at ¥2680 (around $25USD) but it will definitely fill you up! A few other fun choices are a Kirby gratin served in a pink Kirby-shaped bowl that opens to display your meal, a pizza served on a Kirby plate and topped with star-shaped veggies and Tokyo mentaiko (spicy fish eggs), and omelette rice that looks like Waddle Dee is sleeping inside. Don't let the huge size of these meals keep you from ordering sides though, as even the loaves of bread are printed with the Kirby Cafe logo!
Moving on to everyone's favourite part of the meal, dessert, there are even more options. For example, you can get Kirby's House cheesecake with plenty of fruits on the side and a random ceramic Kirby character (the menu says this is where the characters meet up to plan new dishes for the menu), several dessert pizzas on Kirby plates, or a traditional matcha cheesecake with a Kirby Cafe chocolate on the top. Oh, and don't forget to get a drink, too! Doctor Kirby's Research Soda is a full platter of its own letting you mix your own drink and do some science. There are a few less involved choices too, like cafe au lait in your choice of mug (which you can take home), or sweetened cafe au lait topped with character-shaped marshmallows and whipped cream. All of the drinks also come with a free Kirby Cafe coaster to take home as a souvenir.
No matter how full you are, don't leave without checking out the Kirby Cafe store! It has plenty of themed goods that are exclusive to the cafe, and is one of the only places in Tokyo to buy Kirby goods at all. There are some really classy handbags, hand creams and hand sanitizers, air fresheners, a blanket, magnets, stationary, phone cases, masks, and of course, a big pink Kirby plush! There's something for every budget and age with a huge variety of goods to choose from either for yourself or as a gift. A lot of these items change with the seasons, but there are just as many that are available year-round. Again, you can check the Kirby Cafe website in advance to see what you want to get (and to plan your budget, because there's so much great stuff to choose from!).
Additional info

The Kirby Cafe is located in a great area for visiting, whether you live in Tokyo or are just visiting. It's right at the base of Skytree, the tallest tower in all of Tokyo, and if you have some extra time and money you can head up the tower for a great view of the city. Tokyo Skytree Town also has a Jump Store and a Pokemon Centre if you are looking for some other otaku activities to fill up the rest of your day, along with plenty of other shops, too (we especially recommend the one that sells plastic models of food like you see in the restaurants all around Japan!).
If you have an entire day to spend in the area, the neighbourhood of Asakusa is also just a short walk from the Kirby Cafe. It's one of Tokyo's most traditional neighbourhood and a great place to visit shrines and temples, pick up souvenirs for everyone on your list, and see a little glimpse into old Tokyo. The Kirby Cafe makes for a great break from a busy day because you can definitely find a lot to do all around it.
---
Final Thoughts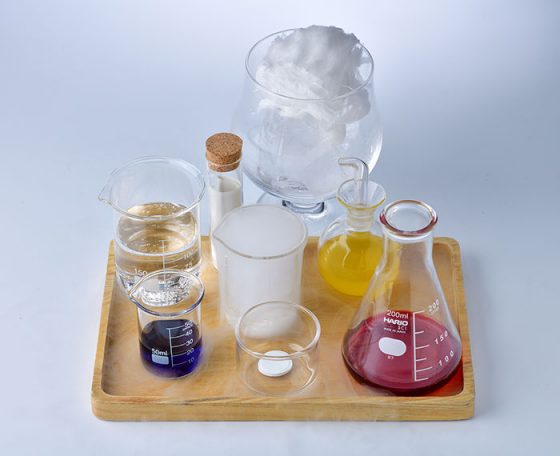 Wow, the Kirby Cafe has a lot of different choices, far more than many concept cafes in Japan! Not only that, they really carry the theme through, so no matter what sounds good on the menu to your stomach, you know it's going to also look great on your social media. Plus with a lot of exclusive Kirby goods to purchase and other photo opportunities, too, the Kirby Cafe is a great place for fans to spend an afternoon or evening. Whether you've loved Kirby for years or are new to the party, the Kirby Cafe should be on your Tokyo otaku itinerary for sure. It's a great stop when you're already visiting Skytree or Asakusa, anyway!
Have you been to the Kirby Cafe before? What did you order? What would you love to order if you could go right now? Do you think that Kirby deserves more love than he gets? Would you like to see more articles like this in the future for planning trips to Tokyo? We would love to hear your questions and comments below!