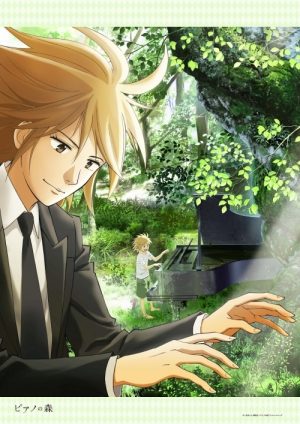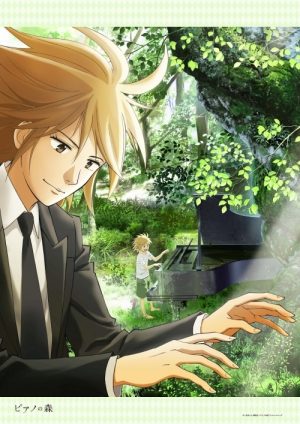 Piano no Mori

Genre:
Music, Drama, Seinen
---
Airing Date:
January 28 2019
---
---
Official Images / Key Visuals
Synopsis
The second season of Piano no Mori.
Kai Ichinose was raised with a piano, found abandoned in a forest, instead of toys to play with. Encounters with the former genius pianist Sousuke Ajino, as well as Shuuhei Amamiya, whose father was a widely-respected pianist, foster his own piano talent to blossom. The story from here on out is of him finally challenging the International Chopin Piano Competition.
Characters & Voice Actors List
Kai Ichinose

Voice Actor: Souma Saitou
---
Kai is the protagonist of the story. He was raised with a piano found abandoned in a forest in lieu of toys.
Sousuke Ajino

Voice Actor: Junichi Suwabe
---
Sousuke is Kai's music teacher from elementary school. He is a former genius pianist. His hand was injured in a car accident, and thus he could no longer walk the path of a pianist.
Shuuhei Amamiya

Voice Actor: Natsuki Hanae
---
Shuuhei met Kai at Kai's elementary school after he transferred in. His father is a widely-respected pianist, and so, since he was a small child, he has been enrolled in gifted courses for the piano.
Ichinose Kai (Young Boy)

Voice Actor: Ryouko Shiraishi
---
Shuuhei Amamiya (Young Boy)

Voice Actor: You Taichi
---
Other Title
Piano Forest 2nd Season
Theme Songs

Ending Song: Hajimari no Basho by Rie Murakawa

Adaptation

Manga


Main Staff

Original Creator: Makoto Isshiki
Director: Hiroyuki Yamaga
Series Composition: Aki Itami, Mika Abe
Character Design: Sumie Kinoshita
Animation Director: Sumie Kinoshita
(Credit Honey's Anime when you use our description.)
---