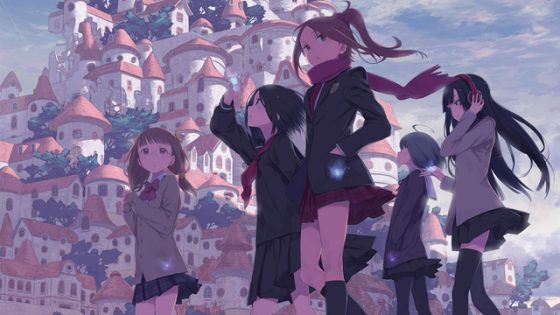 What You Need to Know:
Last time we brought you news about Pop In Q, it was that the air date for the upcoming anime movie from Toei Animation has been moved up to December of this year.
With the success of Kimi no Na Wa, which at the time of this article has grossed over $100 million at the box office, and it's successor, Koe No Katachi, they are pulling out all of the stops for this movie. Now they have pulled out a big name group to help them promote the movie.
The theme song for this movie is called "Fantasy" and is the debut single for the group Questy. What is important to note about this is that this group is part of the same agency that EXILE is represented by. EXILE is the Japanese superband that has 19 members and each single and album that they release shoots to number 1 in Japan. With this debut carefully planned for Questy is makes sense that not only now will EXILE fans flock to see the movie, but also elevate Questy into the spotlight. A clip has been posted on youtube of the debut song, so be sure to check it out and tell us what you think!
Source: Yaraon
Reactions Around the Web
This is just another idol album...
So then where does this put E-girls?
This is an unexpected turn of events.
Who cares?
Have μ's sing it!
---
I mean.... this isn't too bad!
Okay so this is clearly trying to make these girls famous. Also isn't E-Girls much bigger? Why not use them here?
---