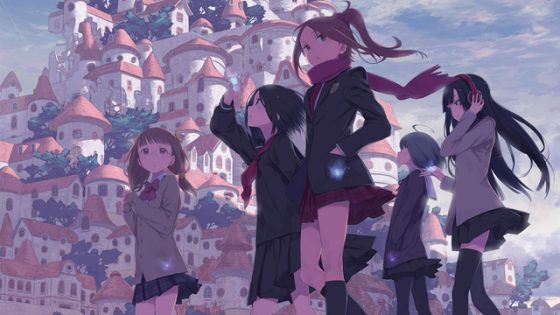 What You Need to Know:
It's been a couple of months since the last PV was released for Pop in Q, an upcoming original anime movie from Toei Animation.
Now, it has been announced that although the film was originally slated for January 2017, it will in fact premiere on 23 December 2016.
The latest PV, which caused quite a stir at Comiket 90 this summer, has also been uploaded to YouTube for everyone to enjoy - check it out below!
---
Source: Akiba Souken
Reactions Around the Web
It really is such a great PV
I feel like this is totally going to fail but I'm personally looking forward to it
The art is way too cute
This is giving off some yuri vibes so I'm expecting a lot from this!
Yeah but the title is totally weird...
---
You hear a lot about anime getting pushed back or cancelled, but it's rare to see one get moved forward! Impressive!
Of course, this looks like the cutest thing to come out this year! I can't wait until December...
---