What You Need to Know: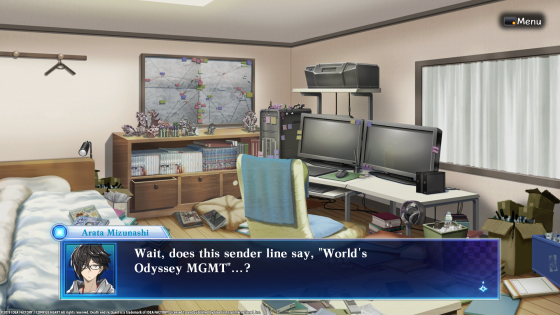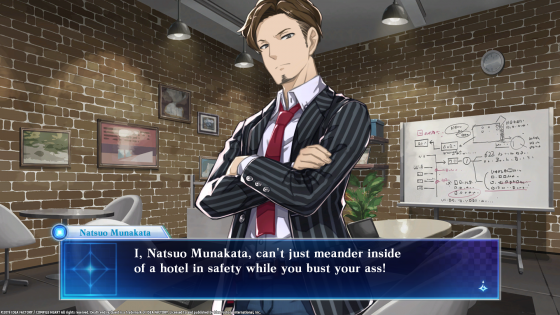 Idea Factory is excited to announce that the upcoming February 19 (NA) and February 22 (EU) PlayStation 4 release of Death end re;Quest will be available for preorder on the PlayStation™Store starting January 15!
PSN users can grab the Deluxe Bundle with the Season Pass, which includes the game and all DLC priced at $74.99. PS+ users will also get the chance to get 15% off the bundle and EARLY ACCESS to the Summer Swimsuit Bundle. The season pass will be available for purchase separately post-launch for $19.99 (14.99 for PS+ users). Season Pass holders will be able to access each DLC according to its release date. As a side note, PSN preorder is exclusive to North America.
There is also a new Real World + Investigation screenshot batch! Players must jump back from the World's Odyssey (W.O.D.) and into the real world to unfold the mysteries of Enigma Games and W.O.D. Meet a colorful cast in the Real World, through the lens of a visual novel, as they assist Arata in helping his dear friend, Shina, escape the terrifying World's Odyssey.
Last, but not least, the official website has updated character information and introduces Arata's allies: Sumika Tokiwa, Natsuo Munakata, Rin Asukaze, and Lydia Nolan.
Source: Official Press Release
Character Introduction
Sumika Tokiwa - A coworker of Arata and Shina's who works as a programmer on a project separate from World's Odyssey. As soon as she discovers that Shina, whom she considered to be a sister, was stuck inside of W.O.D., she teams up with Arata to extract her.
Natsuo Munakata - A former employee of Aggle, Inc. who left to begin his own business. While at Aggle, he worked as an account manager, overseeing Enigma Games' licensing and development with the Alice Engine.
Rin Asukaze - Head secretary to the CEO of Enigma Games. Whenever Arata has trouble, she often serves as a guide to illuminate the path ahead of him.
Lydia Nolan - A foreigner who works as a character designer for Enigma Games. She prides herself on being an otaku, flaunting her decked-out itabag and collection of figurines at her desk.
---
I sooooo want to play this game even more now! These screenshots look so enticing!
The character personalities sound good too! A lot of drama will unfold!
---