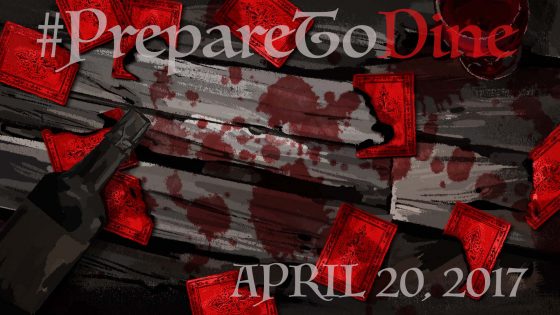 What You Need to Know:
The folks at Bandai Namco Entertainment would like to invite you to whet your appetite and #PrepareToDine, as their upcoming title is slated to release April 20th.
We're delighted to give you a little teaser trailer, so be sure to check it out below.
For more information, be sure to check out the official Bandai Namco Entertainment website.
Source: Official Bandai Namco Entertainment Press Release
A New Project From Bandai Namco Entertainment - Teaser Trailer

---
The teaser trailer looks pretty cool! Love the art direction they've taken with it.
Everything looks very hand drawn, with a cross-hatching style implemented into it. I'm excited to know more about this!
---