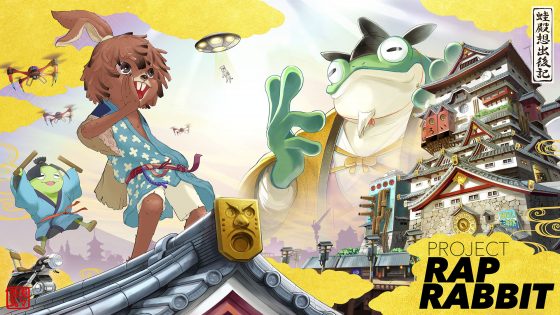 What You Need to Know:
NanaOn-Sha and iNiS J are excited to share the Project Rap Rabbit gameplay video with the public. The video shows the ground-breaking branching rap mechanics and gives an early look at the musical direction of Project Rap Rabbit.
The Project Rap Rabbit gameplay video was revealed to fans in an exclusive livestream on the Project Rap Rabbit Kickstarter page. During the livestream, Masaya Matsuura and Keiichi Yano showed the gameplay demo and spoke at length about the game design, the branching rap mechanics and discussed how they intend to build upon the demo.
If you missed the livestream but want to watch the live replay, be sure to click here!
Source: Official PQube Press Release
Latest Media
Project Rap Rabbit Concept Gameplay video!

---
Please just come out already! My money is ready to be spent!
Yeah I totally miss the Parappa type games. Need Project Rap Rabbit to come out ASAP!
---