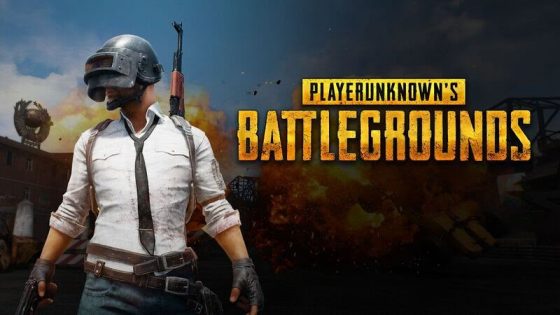 What You Need to Know:
The success of PUBG can be largely associated with the timing of when it released, which was perhaps when most people were starting to feel like the likes of CS:GO and even League of Legends were growing stale. Mind you neither have died off in any way but when PlayerUnknown's Battlegrounds took off in early access in 2017, the game skyrocketed well beyond anyone's expectations. The battle royale genre has certainly been around for a very long time but somehow, the team at PUBG Corporation took it to a whole new level and since then has been riding an incredibly big wave. Say what you will about the game, whether it's all the bugs that cause gameplay issues or delays in patches, the team has been working tirelessly on PUBG and now with the game officially in our hands there's no telling where it'll go next.
PUBG hits all the targets very well meaning that, it creates a fresh new experience for just about anybody whether you're a seasoned vet or someone looking for a casual thrill. At the moment PUBG seems to sway more around the casual thrill since to be honest, the game is still an infant in the industry. A lot of people are claiming the game is already eSports and while it certainly does have the potential to be one, we don't think it's safe to call it an eSport ready title at all. With much of the game still evolving in terms of adding new weapons, maps, vehicles and more, we totally see light at the end of the tunnel but not for a long time.
While PUBG can be an intense and adrenaline pumping ordeal for just about anyone playing the game, we feel that the potential for its incredible success lies solely in its multiplayer appeal. Solo matchups can be an awesome experience but after awhile you start to feel a little jaded, and things start to wane. There's just not enough excitement in Solo to really keep the engine flowing and so this brings us to the multiplayer side of PUBG and why we think squad will be the number one factor when looking at the long term success of PUBG, and here's a few reasons why.
Most eSports Games Are All Team Based
When you look at most of the highly successfull eSports titles many of them are based around team-based combat. League of Legends is of course the finest example of this, along with CS:GO, Dota 2, Overwatch among many others. There are exceptions of course like Hearthstone, which still bring in a very large amount of viewership despite being a 1v1 card game, but the reason for its success is quite different than multiplayer focused titles. Before Twitch really took off you had MLG, perhaps the biggest eSports league in the world and it catered primarily to multiplayer titles like Halo. Call of Duty started to take off on its own thanks to Activision among a plethora of others. But the fact still remains and it's that team-based games are highly sought after because it requires a group of individuals who work together to see that everyone on that team survives. It's a spectacle to watch and is a beautiful example of communication at its finest because you have a team consisting of different personalities, all with their own unique skillsets, and to see everything work in synergy despite those differences is surreal. So for PUBG to really see the amount of success that League of Legends is experiencing it really needs to place its focus primarily on its squad-based battle royale.
A Longer Lasting Appeal
There are a lot of single player games that also share a lot of lasting appeal, but you don't often see them in the spotlight as often as the others we mentioned. Team-based games require a lot of relationship building and trust between all players, and that in itself is quite interesting to watch. It's like watching a family working together non-stop to ensure that everyone succeeds equally, and no one is left behind. It's not much about me, myself and I anymore but about "We" and that speaks volumes to those who are spectating. There's a reason why the MLB, FIFA, NFL and NHL are still around decades after their inaguration, and so PUBG needs this type of fuel in order to keep it moving in the right direction. Of course the single player aspect will still bring in new players but the fun really begins when you can create a strong team and watch everyone work hard towards becoming victorious and evolve the meta.
Open World Battle Royale
Playing solo on an open world map is certainly fun indeed, but when you roll with your 4-man squad in your Mini Bus down the sandy and rocky terrain of Miramar, things just feel a lot better. The map doesn't feel so big anymore and it becomes a lot easier to track people down since most teams move in a pack than just wandering around aimlesslly looking for a place to hide. It's like the whole aspect of PUBG is about teamwork and so, we see the single player as like the "Training grounds" to level up your game then once you've built enough understanding of things, then you find a team to play with and hit the road. So if PUBG really wants to stay on top of the charts for a long time it will need to start placing more of its attention towards squad more than anything, and just leave the solo aspect for the casual fan. For now, PUBG is more of a fun way for players to enjoy some random thrills and earn some chicken dinners, but if it really wants to be the true king of the hill it needs to solify itself as a multiplayer title in the long run.
---
I totally agree here. While playing solo is a nice way to let off some steam, the overall experience feels more exciting when I play with my team.
The game does start to feel a little dry when you only place your attention towards solo. Once you open up the squad-based mode things really change, and your gameplay evolves.