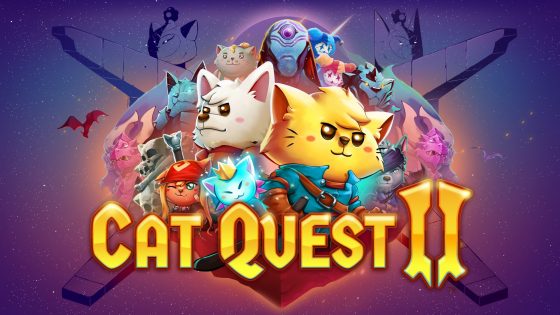 Cat Quest II - Gameplay Trailer

What You Need to Know:
PQube and Singapore developer The Gentlebros are howling to over the moon as they reveal the release date of Cat Quest II with a new Gameplay Trailer today! The sequel to the award-winning adventure Cat Quest releases on September 24th for PC on Steam and in Autumn 2019 for Nintendo Switch, PlayStation 4 and Xbox One.
Cat Quest II is a fast paced open world action RPG where you play as both a cat and a dog. Explore a massive world filled with monsters, dungeons and quests, as you strive to bring peace back to your kingdoms during a time of war!
For everyone that wants to catch up on the original, Cat Quest is included in the PQube Publisher Sale on the Nintendo eShop and currently has 60% off until August 22nd!
Viewers wary like a watch-dog will be able to spot some of the new and exciting features in the trailer: A vast new kingdom full of quests, ranged and two-handed weapons as well as a second character to accompany you during your catventure that also allows for two-player co-op. With this and much more, Cat Quest II is - literally - the cat's whiskers!
Source: Official Press Release
---
The first Cat Quest was truly fun and exciting, the second one looks purr-fect!
Ha! You and your puns bee-kun.
---