What You Need to Know:
Re:Zero is a very popular show that no one can deny. Starting in Spring 2016 and continuing into summer, it is dominating everything. Manga charts, anime charts, the streaming charts and more all bow down to the master that is Re:Zero Kara Hajimeru Isekai Seikatsu.
Next to cash in on the popularity of this, the producing company have announced a game called "Death or Kiss" that is slated to go on sale March 23, 2017. The game will be available for PS VITA and PS4.
In the game, you play as Subaru while the girls, Emilia, Ram, Rem, Beatrice, Puck, Pricilla, Anastasia, and Crusch all are present. Subaru needs to get the kiss of a beutiful girl. If he does, then he will be set free from the curse of death and rebirth. However, this takes place during the election process for the next candidate. There will be in game events that will help Subaru become close to the other candidates as well and not just Emilia. You, the player, will be also presented with choices which will change the selection process for the candidates, so choose wisely! Of course though, we are treated to super sexy teaser images with Emilia and Rem in bathing suits! Check them out below!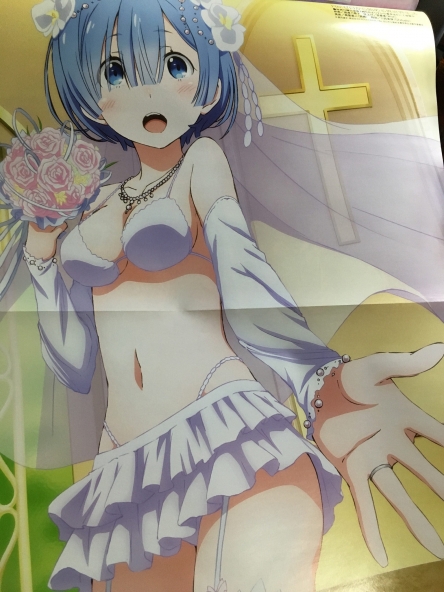 Source: Yaraon
Reactions Around the Web
Ah this is another galge. Of course Subaru has to fight off death. lmao
Plot twist: You only have four days or you die.
Isn't this just another galge?? Download version it is. It's cheaper that way.
I'll do all the routes that do not appear in the main story.
Well... how do I say it... It's like... are they going to get naked at some point for sure?
---
HONEY-CHAN. GET. IN. HERE.
Look at how cute Rem is! This is awesome! I want to play!