Saihate no Paladin

Genre:
Action, Adventure, Fantasy, Magic
---
Airing Date:
October 9, 2021
---
Studios:
Children's Playground Entertainment
Official Images / Key Visuals
Synopsis
In a remote land far from human civilization lies a city of the dead that has long been in ruins, and in it lives a single human child named Will. He is being raised by three undead: the hearty skeletal warrior, Blood; the ladylike mummified priestess, Mary; and the grouchy spectral sorcerer, Gus. They pour their hearts and souls into raising the boy and teach him everything they know.
But one day, Will starts to question who he is. Now, he must unearth the mysteries of the undead, buried in this faraway land void of human life; while learning about the love and mercy of the good gods, and the madness and paranoia of the bad, along the way. Once Will learns everything he needs to know, he will embark on the path to becoming a Paladin.
Characters & Voice Actors
William G. Maryblood:
Maki Kawase
A young boy guided by a faint light, who after being reincarnated, vaguely recalls memories from his past life. The regrets he has from his past life instill a determination in him to never take the easy way out. He has strong respect, closeness and familial love for the three undead who raised him.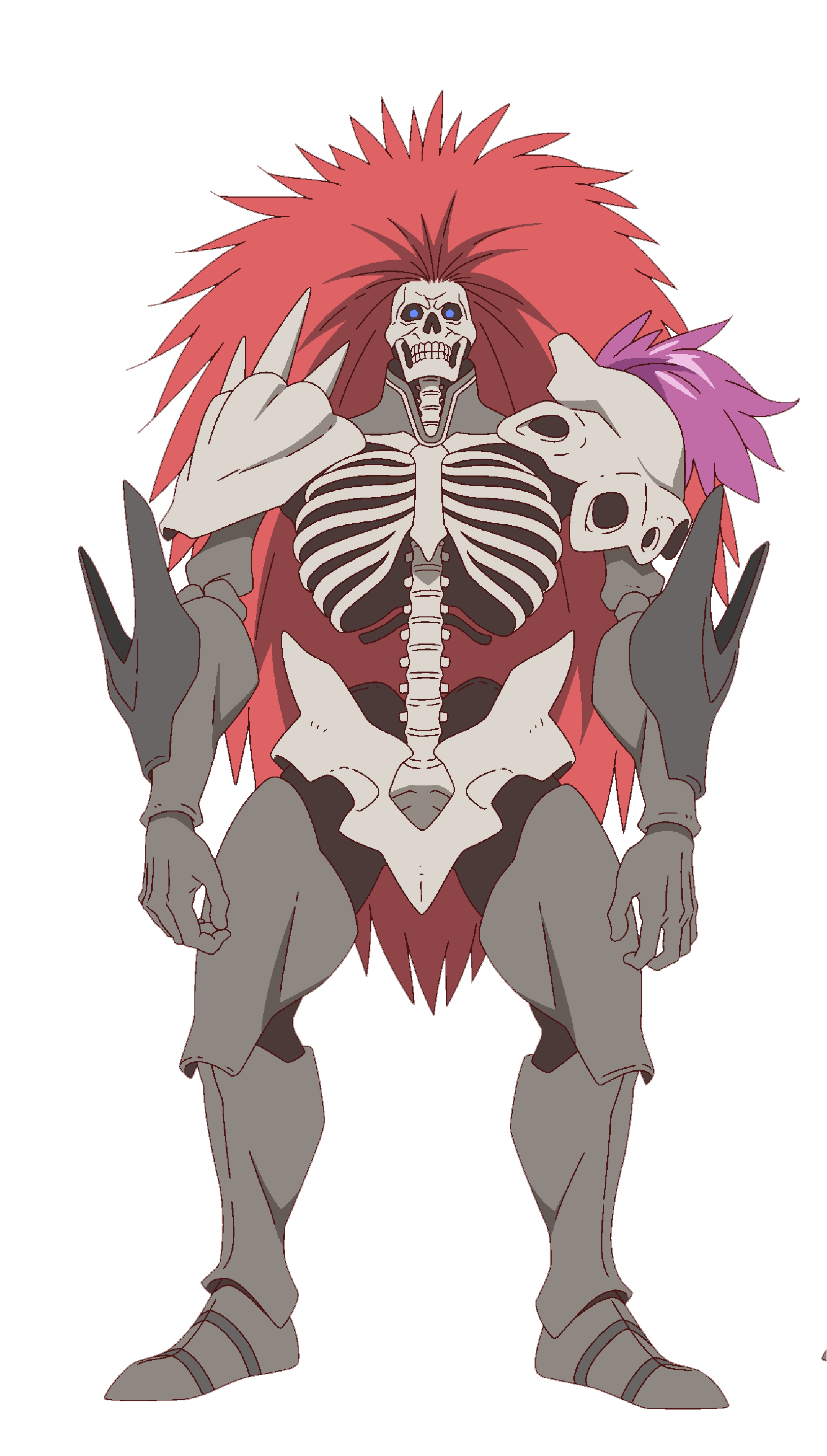 Blood:
Katsuyuki Konishi
A large, stoutly built skeleton with blue will-o'-wisps residing in his eye sockets. It's easy to think that on top of being light-hearted that he's also unrefined, but he's an attentive guy with common sense. Will sees him as a father figure or an older brother. When he was alive, he was given the nickname "The War Ogre".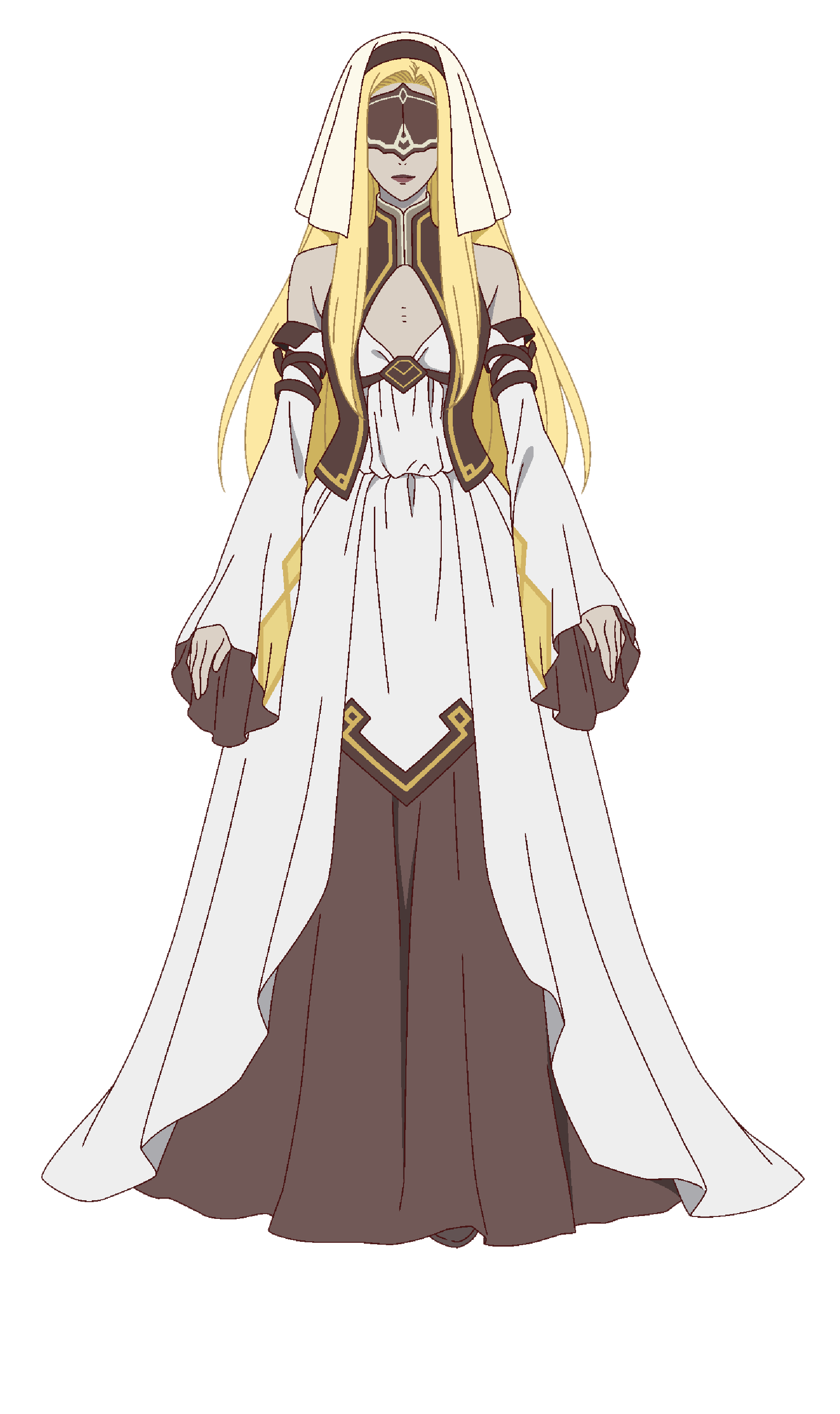 Mary:
Yui Horie
A ladylike mummified priestess who is a family-oriented woman. She treats Will as if he were her own son and she shows the capacity to set Blood and Gus straight at key moments. She often jokes around to lighten the mood. When she was alive, she was a priestess who was given the nickname "The Mater's Daughter".
Augustus:
Nobuo Tobita
A sinister-eyed spectre with a hook nose and a bluish-white translucent body. Although he is grouchy and dislikes the company of others, he has a soft-hearted side too. He's like a grandfather to Will. When he was alive, he was a sorcerer who was given the nickname "The Wandering Sage".
Meneldor:
Ayumu Murase
A half-elf, a mixed race between humans and elves. He's skilled with a bow, is an excellent hunter, and is an elementalist who can call on the power of fairies. He's got a sharp tongue, but he's a good companion and supports Will.
Gracefeel:
Aoi Yuuki
The goddess of the flame who governs the eternal cycle of birth, death, and rebirth. She wears a deep hood and carries a lantern. She leads the souls of the dead so that they do not lose their way.
Other Title
The Faraway Paladin
Theme Songs

Opening Song: "The Sacred Torch" by H-el-ical//
Ending Song: "Shirushi Bi" by Yanagi Nagi

Main Staff

Original Creator: Kanata Yanagino
Director: Yu Nobuta
Series Composition: Ryuya Takahashi
Character Design: Kouji Haneda
Original Illustrator: Kususaga Rin
(Credit Honey's Anime when you use our description.)
---