What You Need to Know:
Home video distributor Section23 Films has today announced their upcoming anime Blu-ray and DVD line-up for May 2017. Check out all of the releases below!
The first is NURSE WITCH KOMUGI R COMPLETE COLLECTION, coming out on Blu-ray and DVD on 2 May 2017 in Japanese with English subtitles. The RRP will be $59.98 and $49.98 repectively.
Komugi Yoshida wants to be famous, but her efforts as an idol don't seem to be working out so far. Unlike her prim friend Cocona or her tomboyish rival Tsukasa, both of whose idol popularity is soaring, Komugi seems to be getting only the bottom-tier jobs, like pitching pharmaceutical products to the locals. However, everything changes when Komugi discovers an injured creature named Usa-P who offers her a chance to be something bigger: a magical nurse! With awesome powers and a cute outfit to boot, Komugi might just be moving up in the world, but is she going to be able to handle the stress of saving the world, being an idol, AND keeping up in school? Find out as the universe of SOULTAKER and NURSE WITCH KOMUGI is reborn in an all new adventure: NURSE WITCH KOMUGI R!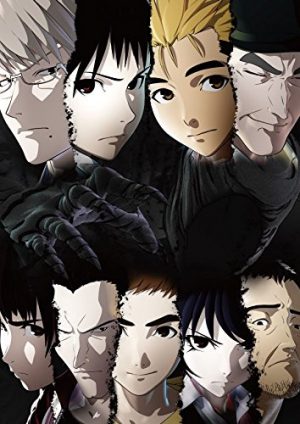 Next up is AJIN SEASON 1 COMPLETE COLLECTION, which will be released on 16 May on Blu-ray, DVD, and Combo formats in both English and Japanese with English Subtitles for $69.98 $59.98, and $149.98.
When the truck slammed into Kei Nagai's body, he should have died instantly. Instead, the high-school student finds himself resurrected, with all of his wounds somehow healed. However, Kei's real problems are just starting. Now revealed to be an Ajin, one of a mysterious new breed of demi-human that have begun appearing around the world, he's been marked with an international bounty, and in the eyes of the world's governments, Kei is a specimen to be contained by any means possible. Now he's on the run, unable to trust anyone except his closest friend, and his only hope is to discover the terrifying secrets behind his new abilities before he's forced to use them in battle! When you have an infinite number of lives ahead of you, death is only the beginning in AJIN: DEMI-HUMAN!
Then on 16 May, GIRLS UND PANZER DER FILM will also be released in English and Japanese with English Subtitles as a Combo disc for $49.98.
When the Ministry of Education goes back on its promise to keep Ooarai Girls Academy open, the task of saving the five-mile-long Academy Ship from the wreckers falls to Miho and her barely-seasoned tankery team. However, things go off track almost immediately. While the Oorai tank crew may have won the high school tournament, they're now facing a larger and more experienced university team, and if they fail, their armored vehicles will be forfeit! Will they be swapping their tanks for the memories? It's possible, but winning a tank battle is all about tactics and teamwork, and the fledgling Ooarai students have more friends and allies than anyone suspects. Get ready for another high-caliber round of the only sport where "having a blast" doesn't necessarily mean you're having a great time, as the Ooarai team puts everything on the line in GIRLS UND PANZER DER FILM!
Next up, WANDABA STYLE COMPLETE COLLECTION will be released on the same date of 16 May on DVD for $39.98, in English and Japanese with English Subtitles.
Dr. Susumu Tsukumo isn't your typical mad scientist. First, he's only 14 years old, and second, he's firmly convinced that the moon landings never happened. He intends to fix that, however, just as soon as he can find some human guinea pigs to test out his highly-unorthodox, but environmentally-friendly, methods for getting people into space without using fossil fuels. He has one problem: where do you find someone who's crazy enough to let a kid launch them into orbit? Enter Michael Hanagata, manager of MIX JUICE, a struggling girl band that's so desperate for a break that they'll do just about anything to be seen. Do they really mean… anything? Get ready to blast off with former child-star Sakura, tough-as-nails rocker Yuri, construction worker Himawari, and folk singer Ayame as they attempt to go from the Earth to the Moon with a little WANDABA STYLE!
On 23 May 2017, MOMOKURI COMPLETE COLLECTION will be released in Japanese with English Subtitles on Blu-ray and DVD for $59.98 and $49.98.
For the longest time, Yuki Kurihara has been obsessed with Shinya Momotsuki (aka Momo), and her crush is a little more extreme than writing his name surrounded with dozens of hearts in her binder. In fact, Kurihara does things outside the realm of a typical high school girl… like secretly following him, taking pictures of everything he does, and collecting anything he happens to discard and drop. The funny thing? Despite being considered rather cute by most girls, Momo is relatively inexperienced with the opposite sex, explaining why he misses the warning signs of her fixation. However, now that he and Kurihara are going out, is it possible that a little obsession might not be such a bad thing? Love can be strange, and it's about to get even stranger in MOMOKURI!
Finally, on 30 May, HIMOUTO! UMARU-CHAN COMPLETE COLLECTION will be coming to Blu-ray, DVD, and as a Combo for $69.98, $59.98, and $179.98. It will offer both English and Japanese with English subtitles.
To her classmates, Umaru Doma appears to be the perfect girl. She's beautiful, friendly, and fashionable, earns top grades, and seems to be able to do any task asked of her with ease. She's even humble and polite! However, if Umaru's classmates could see her in the privacy of her home, they wouldn't even recognize her. Once she's inside the door, the pretty clothes come off, the orange hamster hood goes on, and it's time to pig-out on snack foods, binge-watch television, and play violent video games! This version of Umaru is everything that the public Umaru isn't: she whines, rolls on the floor, leaves messes all over the apartment, and makes life miserable for her poor older brother, Taihei. Even the most guarded secrets have a way of being found out, and, as Umaru becomes even more obnoxious and outrageous, her two lives are bound to collide in disastrous fashion in HIMOUTO! UMARU-CHAN!
---
Yesss a complete collection of Umaru-chan! Everyone needs that in their life, especially ME!
I want to rewatch Nurse Witch Komugi-chan R in Blu-ray, I bet that makes it even funnier!
---