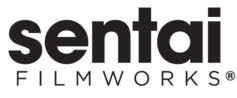 What You Need to Know:
Sentai Filmworks will be adding the boy's love anime Hitorijime My Hero to its Summer 2017 lineup! The anime series, based on Memeko Arii's manga of the same name, will begin airing in July 2017 in Japan. The series will be available to stream this summer in the U.S. on Anime Strike, the curated on-demand anime subscription from Amazon Channels.
Yukina Hiiro (Gakuen Heaven) will direct the series, with Yusei Naruse making his debut in TV series composition. Animation Production will be helmed by Encourage Films (Love Rice, Etotama).
For Sentai Filmworks' latest announcements regarding this and other great titles, be sure to follow them on Twitter, Facebook and also their official website!
Source: Official Press Release
Story Synopsis
High schooler Masahiro Setagawa is a fairly helpless delinquent, so much so that the neighborhood bullies use him to run their errands. His life changes when he meets high school teacher Kosuke Oshiba, a man whose fighting abilities have earned him a powerful reputation on the streets. Oshiba finds himself with a desire to protect Setagawa, and despite swearing that he's not interested in men, Setagawa finds himself getting more involved in Oshiba's affairs…
---
For some reason I can relate to Masahiro's story. I used to be a trouble maker myself in those days.
You still are bee-kun..
---