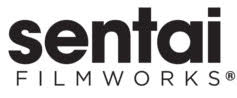 What You Need to Know:
Sentai Filmworks is reuniting fans of the beloved 2013 Kyoto Animation series Tamako Market with their favorite mochi shops of the Usagiyama Shopping District.
Helmed by Tamako Market director Naoko Yamada (K-ON!, A Silent Voice), Tamako-love story- is an all-new tale that takes place after the events of the original television series.
Source: Sentai Filmworks Press Release
Mochizo Oji, the son of a mochi (rice cake) shop owner, is just as lovelorn as ever as he continues to pine for his first love, Tamako Kitashirakawa. However, with the two of them edging towards their future after high school, Mochizo might have to confess his feelings before he leaves to attend university in Tokyo. Tamako, meanwhile, starts to question her future as she suddenly realizes how small her plans seem when compared to those of her friends.
---
It's been a while since I've tuned into a love story anime. There are just so much to choose from, but this one speaks to me.
Yeah the official synopsis sure sounds compelling, so I too may check it out to see what it's all about.
---