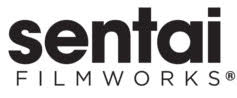 What You Need to Know:
This Spring, enter the world of kabuki with Sentai Filmworks' newest acquisition: Kabukibu! Based on the light novel series by Yuuri Eda, this story follows one teenager's attempts to take a 17th-century art form and make it cool again.
The series will soon be available to stream exclusively in the U.S. on Anime Strike, the curated on-demand anime subscription from Amazon Channels. Kabukibu! is scheduled for An April 7, 2017 release in Japan. Anime Strike subscribers will be able to stream new episodes every Friday starting April 7.
Source: Official Press Release
---
Unlike other kids his age, freshman Kurogo Kurusu finds his true passion in kabuki, a form of classical Japanese dance theatre. When he finds out his school doesn't have a club dedicated to it, he enlists the help of his best friend Tonbo to make one. They'll need at least five members to get things started, however, and together they'll have to win over an unlikely roster that includes stage actors, martial artists, and band members who aren't into kabuki at all.
The synopsis sounds pretty interesting, hopefully others will find Kabukibu to be intriguing.
It's also a nice way to learn more about classical Japanese culture and why Japan is so passionate about performance.
---