Shadows House

Genre:
Slice of Life, Supernatural, Seinen
---
---
Official Images / Key Visuals
Synopsis
This mansion house has a secret---
"Shadow"is a faceless family who have mimiced what and how aristocrats live in a mansion house called "Shadows House" standing beside the criff.
There is a servant called "living doll" who serves as their "face".
One day, a certain "living doll" visits Kate, a girl who is one of "Shadow" family and they start to lead a strange life.
As usual, dust and shrill voice resonate at hidden ominous house which nobody visits---
Characters & Voice Actors List
Kate / Emilyko
Voice Actor: Akari Kitou / Yu Shinohara
---
Kate is Emilyko's "Shadow". She cherishes Emilyko very much. / Emilyko is Kate's "living doll". She is so positive and cheerful that everyone points out she is overly optimistic. Her body is strong and she eats very much. She deeply trusts Kate.
John / Shaun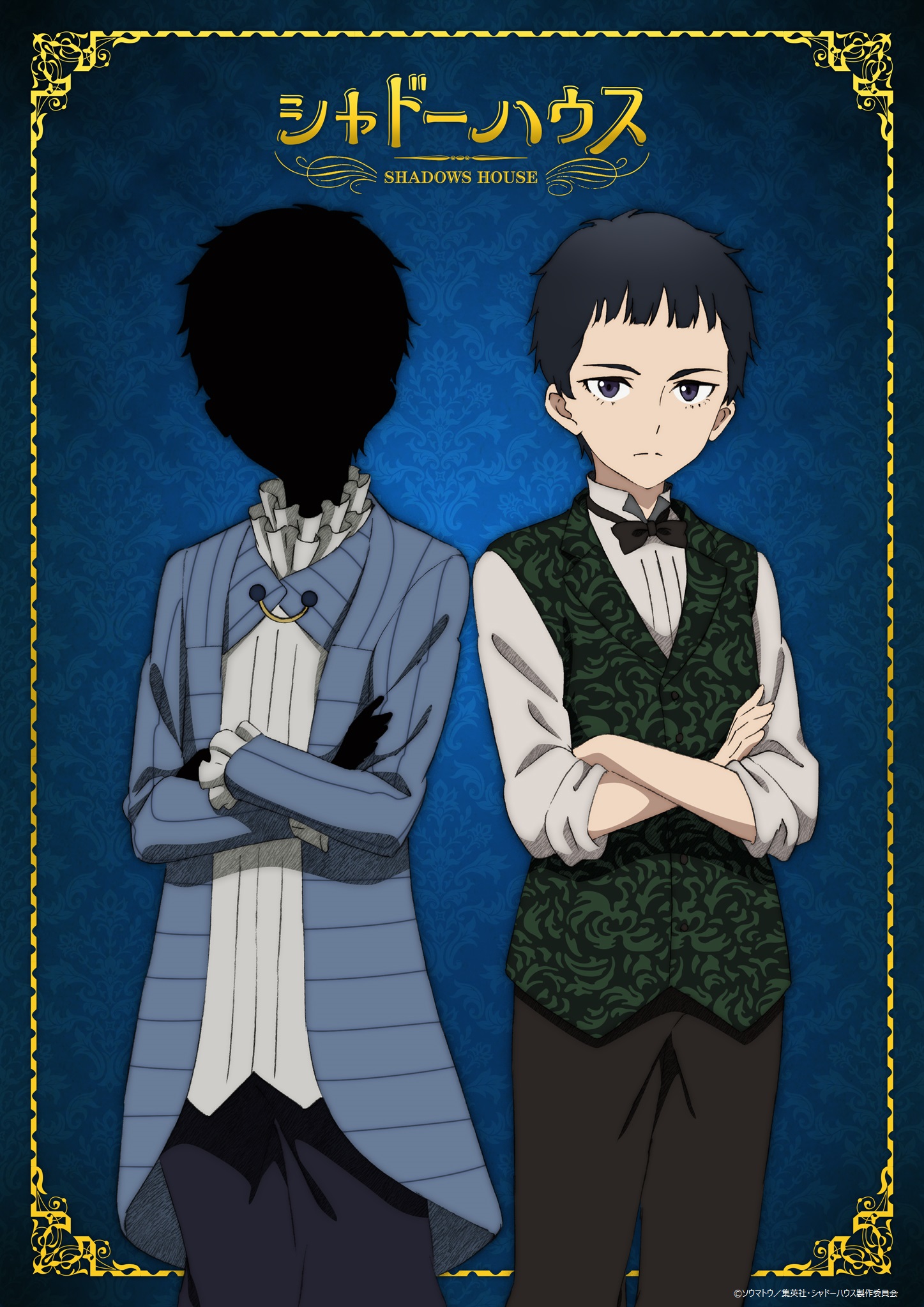 Voice Actor: Koudai Sakai
---
John is Shaun's "Shadow". He has an audacious and honest personality. / Shaun is John's "living doll". He does everything well. His vision is poor, but he doesn't wear glasses so that his appearance matches his master.
Louise / Lou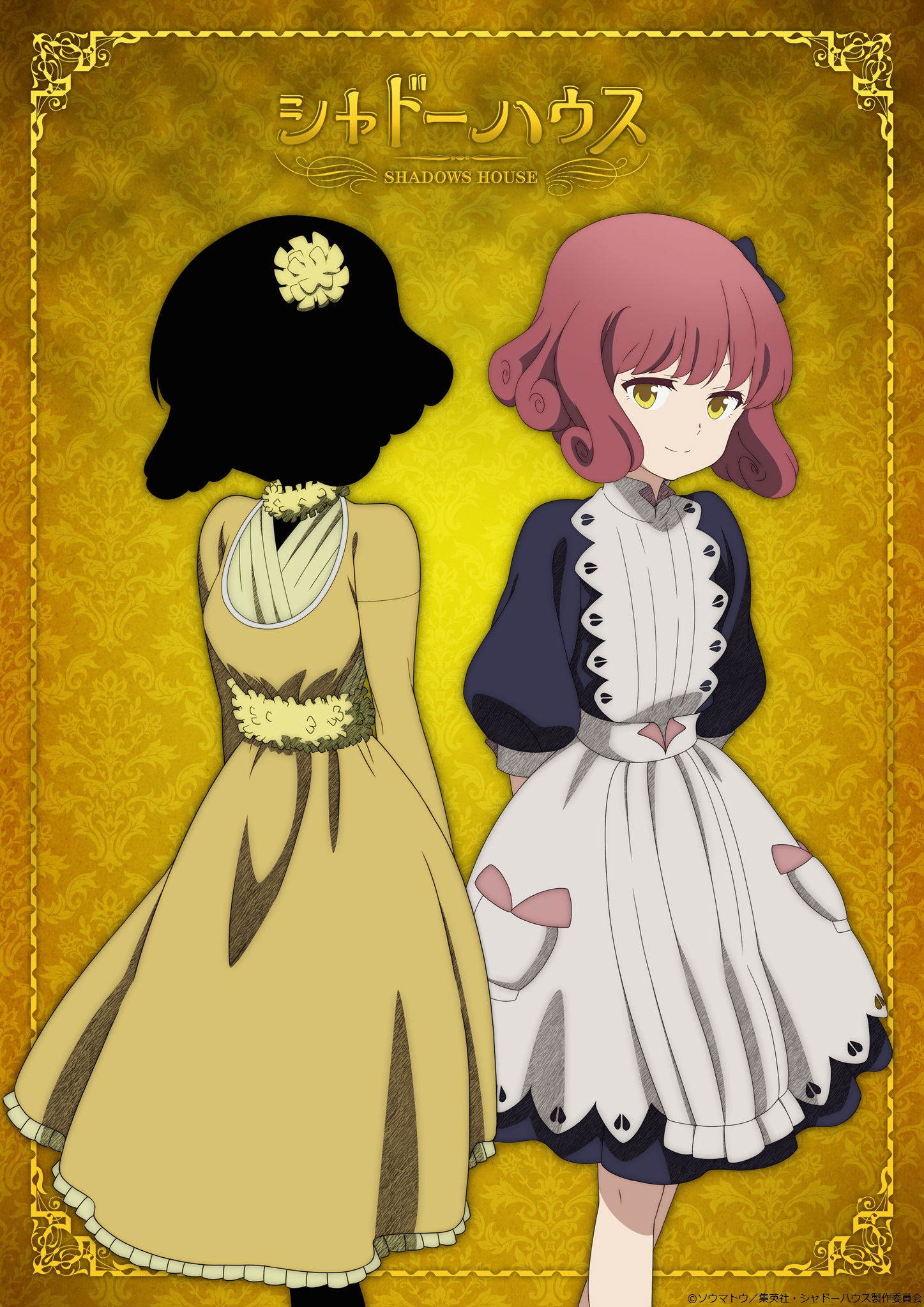 Voice Actor: Ayane Sakura
---
Louise is Lou's "Shadow". She loves herself. Of course, she loves Lou's face. / Lou is Louise's "living doll". She is less assertive and tries to meeting her master's demands no matter what.
Patrick / Ricky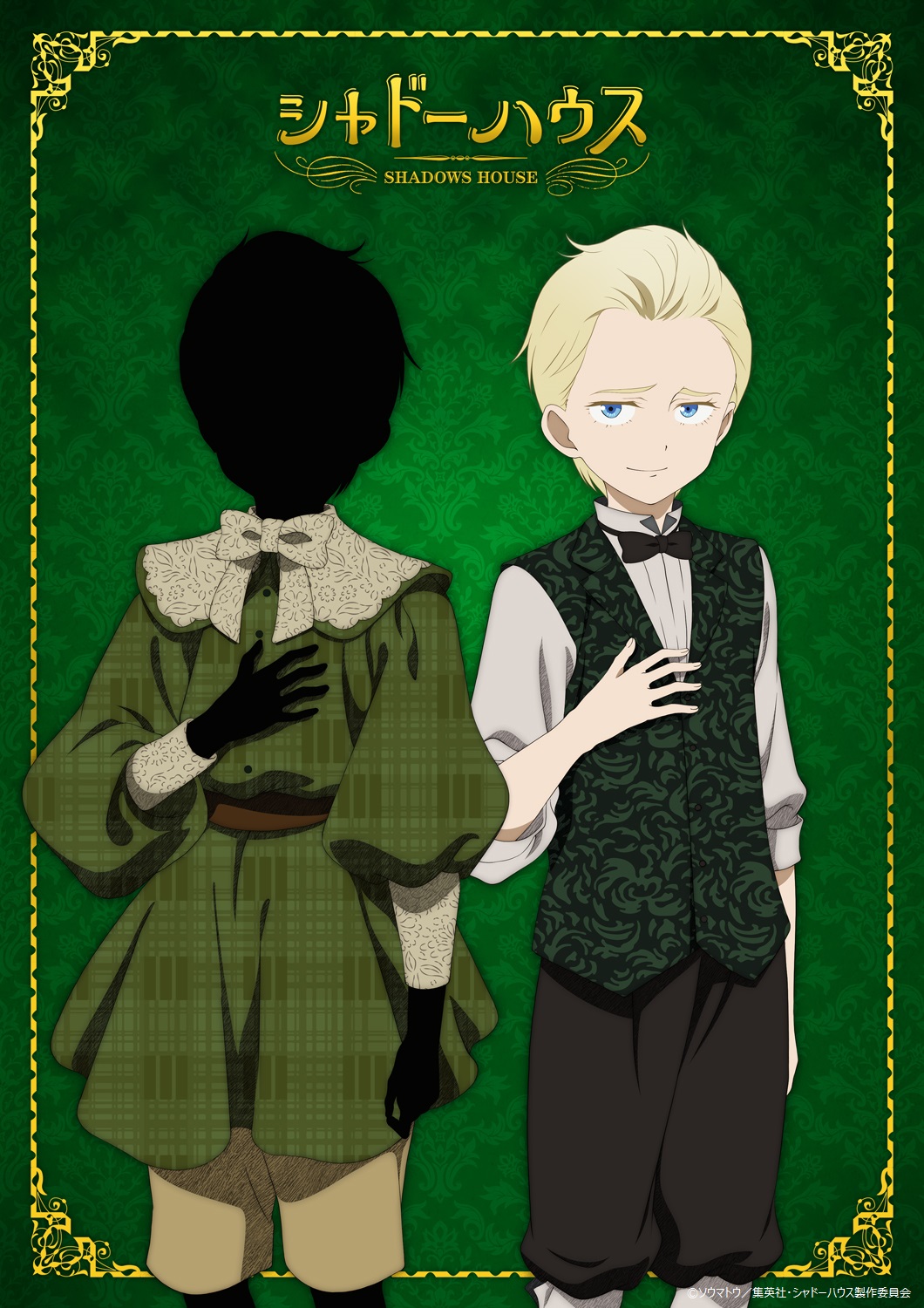 Voice Actor: Reiji Kawashima
---
Patrick is Ricky's "Shadow". His attitude is arrogant but he is actually sensitive. He believes Ricky is smart and relies on him. / Ricky is Patrick's "living doll". He is self-confident and always plans tactics for his master utilizing his intelligence.
Shirley / Ram
Voice Actor: Shino Shimoji
---
Shirley is Ram's "Shadow". She seldom talks even with Ram. They hardly communicate with each other. / Ram is Shirley's "living doll". She is not good at talking with other people.
Edward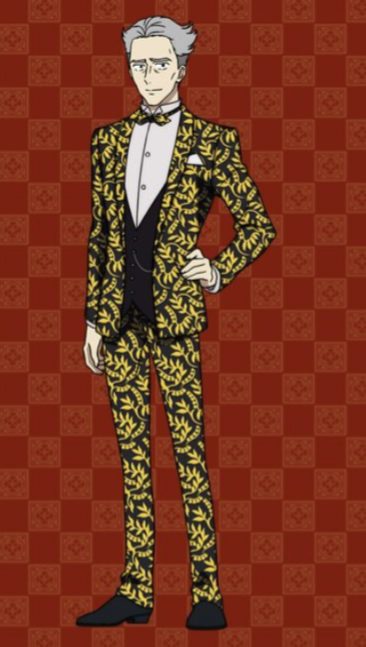 Voice Actor: Wataru Hatano
---
A manager of the buildings where the children live. He is passionate about moving up to the 3rd floor.
Theme Songs

Ending Song: "Nai Nai" by ReoNa

Adaptation

"Shadows House" (Manga)


Main Staff

Original Creator: Soumatou
Director: Kazuki Ohashi
Series Composition: Toshiya Ohno
Character Design: Chizuko Kusakabe
Sound Director: Norisuke Koizumi
Music: Kenichiro Suehiro
(Credit Honey's Anime when you use our description.)
---