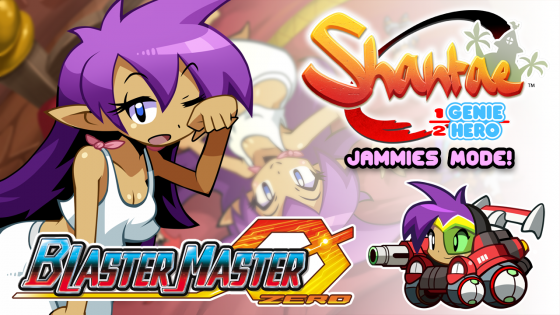 What You Need to Know:
Wayforward has some great news for those who own Shantae: Half-Genie Hero as starting today, ALL versions of Shantae: Half-Genie Hero will receive a FREE content update that brings an all-new Jammies Mode and Blaster Master Zero Transformation Dance!
Enjoy playing a brand new adventure in naught but your jam-jams! Pillow fight your foes, float on a dream-like cloud, and deploy sleepy sheep projectiles to deal huge damage! Also included is a new bonus Transformation Dance for use in the main Shantae adventure - change into Sophia III from Blaster Master Zero and blast enemies to bits!
This update is free for all versions of Shantae: Half-Genie Hero (both the base version and Ultimate Edition) - all territories on every gaming platform! It's our free gift to all of you for supporting Shantae: Half-Genie Hero!
Source: Official Press Release
Shantae Summer Surprise Official Trailer

---
Sweet! I now have more play time with Shantae!!
Not to mention this is FREE! Yes, FREE! So can't wait to play!
---