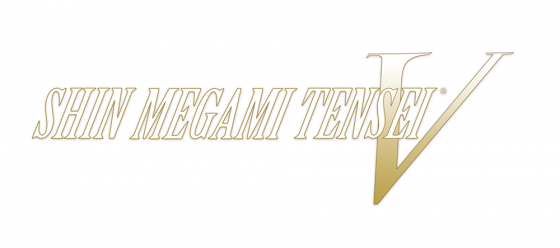 Game Releases November 12 for the Nintendo Switch

What You Need to Know:
Tokyo is fading, explore the netherworld. The newly released Story Trailer depicts factions, friends and the conflict between gods and demons in Shin Megami Tensei® V.
Battle between light and dark to dictate the fate of the world. Shin Megami Tensei V launches exclusively for Nintendo Switch™ on November 12! Physical pre-orders are available now.
Catch the latest gameplay footage, story elements, and more in the new Story Trailer:

In the latest entry of the acclaimed Shin Megami Tensei RPG series, the ambitions of god and human clash amidst the horror of a dying world. Neither human or demon, the newly-forged Nahobino and his friends must decide what is worth saving… and prepare to sacrifice everything in its name. In a world without its creator, which path will you choose?
Key features include:

Unfold an allusive story filled with tragic choices, make sacrifices to uphold your ideals as you pursue light or covet darkness to discover your role in the new world
Fight through a demon-infested wasteland with the Press Turn Battle System, pinpoint enemy weaknesses so you can perform consecutive actions but make one mistake and it may be your last
Turn formidable foes into worthy allies by recruiting them via negotiations, then fuse them to create demons customized to fit your playstyle
Explore the expansive world of post-apocalyptic Tokyo, fully rendered in stunning 3D utilizing Unreal Engine 4, a first for the mainline Shin Megami Tensei series

Launch Edition Pre-order - $59.99

Purchase Shin Megami Tensei V from physical retailers now to receive an exclusive SteelBook® while supplies last! Store links below:

Shin Megami Tensei V Nintendo Switch Screenshots

Source: Official Press Release

About ATLUS
With a wealth of award-winning titles, such as The Game Awards 2020 and DICE awards 2021 nominee for "Best RPG," Persona® 5 Royal, the long-running, legendary JRPG Shin Megami Tensei® series, the groundbreaking action-adventure/puzzle game Catherine™, and many more, ATLUS delivers unforgettable, story-driven gameplay experiences to enthusiastic and dedicated fans around the globe. Learn more about ATLUS at www.atlus.com.

About SEGA of America, Inc.
SEGA® of America, Inc. is the American arm of Tokyo, Japan-based SEGA CORPORATION, a worldwide leader in interactive entertainment both inside and outside the home. The company develops, publishes and distributes interactive entertainment software products for a variety of hardware platforms including PC, wireless devices, and those manufactured by Nintendo, Microsoft and Sony Interactive Entertainment Inc. SEGA of America's website is located at www.sega.com.

---

November can't get here fast enough!

It looks pretty cool!