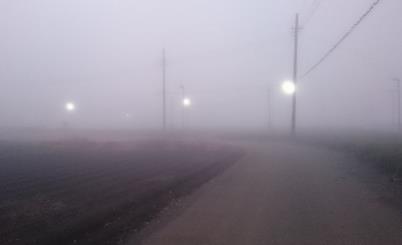 What You Need to Know:
A twitter user recently posted a picture of street in Japan shrouded in white mist ala Silent Hill. It was so foggy that one can barely see for more than a few feet. The post went viral as it reminded some eerily of the popular survival horror game, leading to people posting their own version.
Recently, Japan is being reported to have been having weird weather patterns, including the first snowfall in Tokyo for the year today.
Not only is snow in Tokyo rare, to have the first snowfall occur at the end of November is a phenomenon unheard of for half a century. As well, having a fog this thick is quite rare as well.
Could this be a sign...?
Source: Otakomu
Reactions Around the Web
This was creepy. The smell and the air, it was like being inside a fridge..
Now in Silent Hill.
Going home from my part-time job was this feel of Silent Hill.
This is the first time I have seen mist this foggy and white!
Waking up to Silent Hill in the morning.
---
I--I'm scared, Bee-kun!!!
Bee not afraid, my dear lady. I believe whatever doesn't kill you, simply makes you…stranger.
---