In July 2020, Japan will be celebrating the fifth anniversary of Fate/Grand Order. To get everyone hyped and celebrate, Aniplex has been running a really stunning campaign called "Under the Same Sky," inserting Servant characters from the game into real-life locations in Japan. Since everyone can't travel to Japan right now (and those of us who are already here can't travel around it), let's take a virtual vacation along with these lovely ladies to some of Japan's most iconic locations. Some you might recognise but others might be new to you, so you can make a bucket list of where you'd like to travel someday!
For now, let's enjoy a virtual tour of Japan with the Fate/Grand Order girls (and a couple of guys) together.
Official Site (Japanese-language only) - https://5th.fate-go.jp/
Mt. Fuji with Paul Bunyan

Okay, everyone can probably name the location (and most iconic) on our tour! Paul Bunyan can be seen peeking over the iconic Mt. Fuji, one of Japan's most famous locations. This shot specially features Mt. Fuji as it's seen over Lake Kawaguchi in Yamanashi prefecture, which is known for its beautiful reflection of the mountain on its surface.
---
Tokyo Tower with Altria Pendragon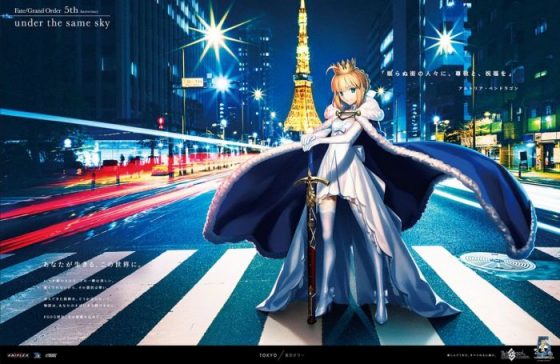 Altria Pendragon is in none-other-than the capital city of Tokyo, where she poses in front of Tokyo Tower. Tokyo Tower was the tallest building in Tokyo for many years before Tokyo Sky Tree was built, and still remains a quintessential part of the city's skyline. It's orange and white colour scheme definitely make it stand out, and you can get a great view of the city from the observation decks at the top.
---
Red Brick Warehouse with Leonardo da Vinci

Leonardo da Vinci takes us to the Red Brick Warehouse in Yokohama, which is an uncharacteristic building facade to find in Japan. With a European style, the square outside of the Red Brick Warehouse often hosts festivals and marketplaces that draw huge crowds to enjoy its unique style - and its right on the water of Yokohama Port!
---
Kegon Falls with Xuanzang Sanzang

Xuanzang Sanzang is visiting one of Japan's most famous and beautiful waterfalls, Kegon Falls in Nikko. Nikko has a lot of great waterfalls, but Kegon Falls is arguably the best! It's about 100 meters tall and is the only exit for the waters of Lake Chuzenji. If you're lucky you might get to see a rainbow, too, just like Xuanzang did.
---
Tea Fields of Shizuoka with Katsushika Hokusai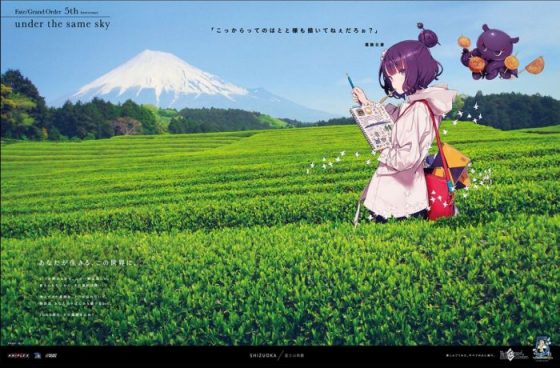 Katsushika Hokusai can be seen amongst Shizuoka prefecture's famous green tea fields. Since she's an artist, she's getting ready to draw a picture of Mt. Fuji in the distance! Shizuoka produces most of Japan's green tea, and is known for having some of the best green tea in the world.
---
Nomizou Falls / Kameiwa Cave with Georgios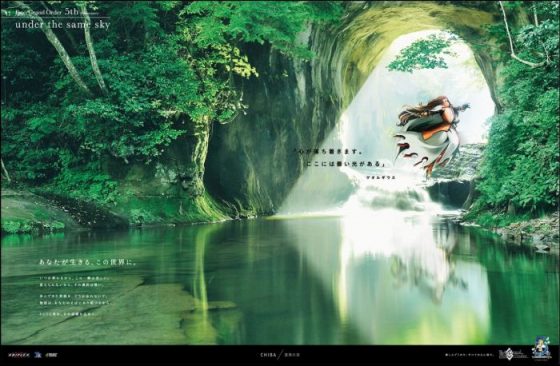 Our next stop is one of Japan's best-kept secrets, Nomizou Falls and Kameiwa Cave. While only a few hours from central Tokyo in Kimitsu City, Chiba, a lot of tourists don't even know it exists. Georgios has discovered it, though, and is here to share the secrets of this beautiful waterfall that looks like it came right out of a Studio Ghibli film! Since he likes photography it makes sense that he is checking out a place so perfect for Instagram.
---
Mt. Yari with Kingprotea

Kingprotea is checking out the view from Mt. Yari in Nagano prefecture, which is one of the 100 famous mountains in Japan. A lot of people mistakenly believe that Japan only has Mt. Fuji, but it actually has plenty of amazing peaks and mountain ranges that are also beautiful like Mt. Yari. It's great for hiking, with plenty of different routes for the adventurous to choose from.
---
Kairakuen Garden with Katou Danzo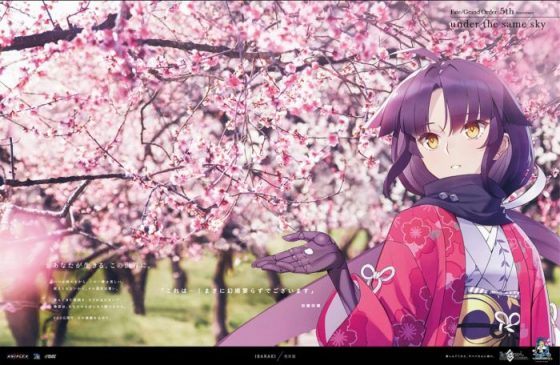 You might think those are cherry blossoms Katou Danzo is enjoying at first glance, but they're actually plum blossoms! She's visiting Kairakuen Garden in Mito, Ibaraki prefecture. This park is most famous for its 3000 plum blossoms that bloom from mid-February, featuring over 100 different varieties of white, pink, and red blossoms. The name "Kairakuen" means "park to be enjoyed together," and that's exactly what you should do any time of the year (but especially in plum blossom season)!
---
Metropolitan Area Outer Underground Discharge Channel with Ereshkigal

Ereshkigal is the goddess of the underworld, and her location is suited to her specifically as well as being one of the most unique on our tour. It's actually the Metropolitan Area Outer Underground Discharge Channel in Kusakabe, Saitama prefecture, north of a Tokyo. This underground location is more famous than you think, with its huge concrete pillars inspiring levels in Mirror's Edge as well as being featured in The Hunger Games: Mockingjay - Part 2. It's the largest flood diversion facility in the world!
---
Oze National Park with Bedivere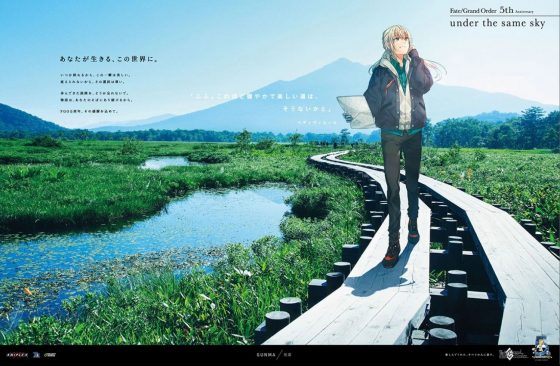 Bedivere is checking out Oze National Park in Gunma prefecture which is a hiker's paradise many different trails to traverse. Bedivere is walking along the marshlands, which are Oze's most famous feature, on the raised wooden sidewalks. This trail takes six to eight hours to complete but has almost no hills, so it can be done by anyone able to spend the day walking and taking in the beautiful scenery.
---
Shibuya Sky with Mash Kyrielight

Last but not least, let's wrap up our tour at the location this campaign is named after - Shibuya Sky, located in Shibuya Scramble Square which is one of the newest skyscrapers in Shibuya, Tokyo. Mash Kyrielight looks stunning checking out the observation deck which stands at 47 stories high, featuring glass walls, hammocks, and an unforgettable view of Tokyo including Shibuya's famous scramble crossing intersection.
---
Final Thoughts
Wow, those Fate/Grand Order characters are certainly lucky to have visited all these incredible locations across Japan! And well, we are lucky to be blessed with such stunning artwork. These ads were originally published in the local newspapers for the areas they are highlighting, and also are all on display together in places like Shibuya Station in Tokyo for everyone to enjoy. We hope you were able to learn about some new places to visit in Japan and enjoyed our virtual trip together! Plus we had arguably the best tour guides thanks to Fate/Grand Order!
Remember to check out their official website - https://5th.fate-go.jp/
Which of these locations would you love to visit yourself? Which Fate/Grand Order lady (or gentleman!) would you like to travel there with? Drop us a comment before you leave!