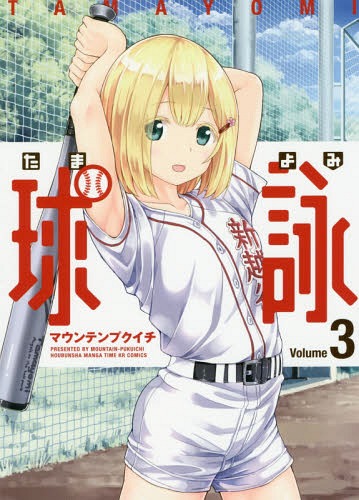 What You Need to Know:
Over the weekend, it appears that the Japanese Amazon, Rakuten, leaked that Manga Time Kirara Forward's baseball manga, Tamayomi, will be getting a TV Anime.
The series was launched in April 2016 by Mountain Pukuchi and released the fifth bound volume this past March.
Tamayomi tells the story of Yomi, a girl who just enrolled at a new school and, with the help of her childhood best friend, realizes that it's time to make the promise the two of them made as children come true. More details are to come, so stay tuned!
---
This is just what I.... Thank you anime gods.
I loved Hachigatsu, so this is right up my alley.
---