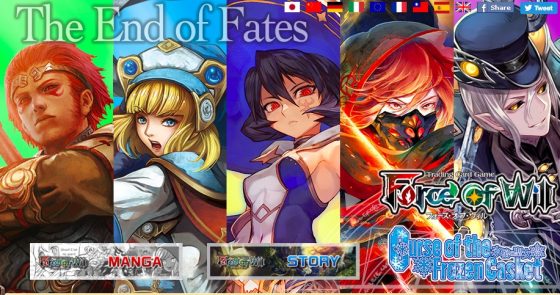 What You Need to Know:
At Tokyo Game Show 2016 this past weekend, it was announced that the popular trading card game, which currently is available in multiple languages, Force of Will, will be getting a special anime adapataion!
Simply Titled "Force of Will the Movie" it will be comprised of six, 15 minute episodes. Altogether, they will make a 90 minute movie. They are slated for a release some time in 2018.
Shuuhei Morita (Kakurenbo, Short Peace) will be the director, while Tasuyuki Tanaka (Genius Party, Digital Juice) will be in charge of character design. We also have the trailer so be sure to check it out below!
Source: AnimeAnime
---
Did they say that Shuuhei Morita was working on this? He is a genius! Talk about getting a good director in. This is going to be amazing.
2018 is a long time away but hey, maybe we should read up on the game in the meantime and get into it?
---