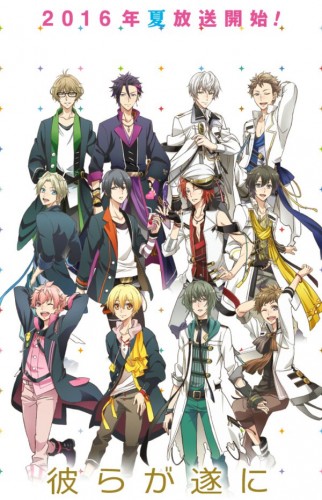 What You Need to Know:
Naturally, seiyuu show up in many shows. Without even thinking about it, a lot of people like a certain voice and begin to notice what they like.
Some seiyuu cross over and release music too! Mamoru Miyano, Ono Daisuke, and Mizuki Nana are just a few.
Someone took notice of the seiyuu that have roles in multiple shows and ranked them based on the number of times they show up in shows! Who are you rooting for? Check out these female seiyuu for summer and see what they are in!
---
Top 5 - Top 1
---
4. Saori Oonishi
Appears in:
Active Raid 2nd Season
Amanchu!
Shokugeki no Souma Ni no Sara
Fukigen na Mononokean
4. Saori Hayami
Appears in:
Amaama to Inazuma
Ange Vierge
Show by rock!! Short!!
Hitori no Shita: The ourcast
3. Ayane Sakura
Appears in:
Ange Vierge
Kono bijutsubi ni wa Mondai ga Aru!
Show by Rock!! Short!!
DAYS
Regalia The Three Sacred Stars
Synopsis
Danganronpa 3: Mirai Hen
New game!
Hitori no Shita: The Outcast
Fukigen na Mononokean
Planetarian
Berserk
Synopsis
Amanchu
Arslan Senki 2nd Season
Amaama to Inazuma
Saiki Kusuo no Psi Nan
Show by Rock!! Short!!
Danganronpa 3 Zetsubou Hen
Tales of Zestirira the Cross
New Game!
Hatsukoi Monster
ReLIFE
Source: Yaraon
---
Wow... that is a lot. Ai Kayano has to be running to the bank with all of the money that she is making off of these roles.
Youko Hikasa is soooooooooooooooooo pretty! I wish she was in more shows!
---
[ad_dfp position="bottom1" unit_pc1="true" unit_pc2="true" unit_sp1="true" class="mt40"]