In the world of 22/7, being an idol can be truly daunting. The girls of the series have all had to come together and create music despite having very different backgrounds. As we learn through the series, these girls didn't all come from happy origins and have endured various trials to even reach their current state. We went through the cast of main idols in 22/7 to see who went through the most and has become stronger for it. Here are the five Idols who have come the furthest in 22/7!
5. Sakura Fujima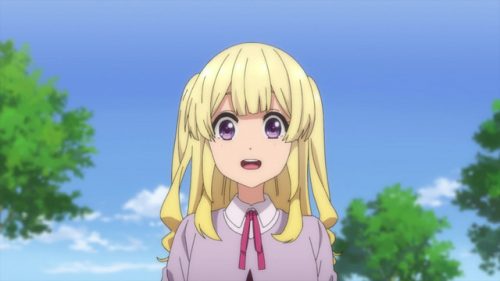 Being from out of town can be quite tough but imagine being from a different country! Sakura Fujima was forced to live in America after some family issues led her to live with her grandmother. At the age of 16, Sakura gained her chance to come back to Japan to try out for 22/7 but only on the basis that she returns home after a year. Sakura now has a time limit to prove her worth as an idol but her challenging upbringing will no doubt push her to persevere.
---
4. Ayaka Tachikawa

Idols usually are seen as weak, cute, and dainty girls. Ayaka Tachikawa breaks all those clichés by being tough and cute as well as a great idol. As a kid, Ayaka was attacked by her siblings and that created the tough girl we know now. After some time—and various fights—the bullying subsided but Ayaka continued to be tough to prevent any future issues. While Ayaka isn't trying to be a famous idol—as her main goal is to be a great mangaka—that hasn't stopped her from trying to be the best idol she can be. Ayaka might move on from the idol world one day but she certainly will leave some marks before she does!
---
3. Miyako Kono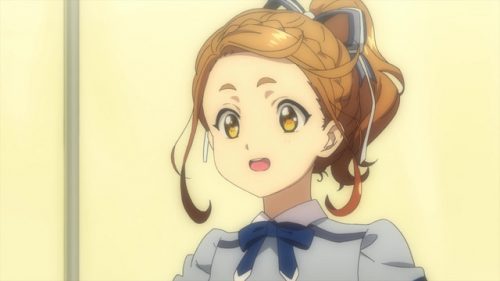 We all have that one friend who seems to never take anything seriously and is known for cracking jokes or quips at the worst times. If that friend was to be seen in an anime series—in this case 22/7—then we would point out Miyako Kono. Miyako might be goofy at times and seems to care about herself and no one else but that is far from the truth. Our musically challenged Miyako has endured a lot of problems—namely her family which is quite large due to numerous divorces—but that hasn't stopped her from propelling as a great idol! With large dreams—linked to her father—Miyako will never give up on becoming an idol and being front and center on the stage. Can she pull it off, though? We're going to presume yes as this is Miyako we're talking about.
---
2. Jun Toda

Jun Toda might have the traits akin to a tsundere but don't let that persona fool you. In 22/7, we find out that our tough—but often happy and cute—Jun was from a rich family and also was quite ill. For most of her childhood, Jun endured the pains of coughing non-stop and numerous visits to care facilities to diagnose her illness. Then, as if her wish was granted, Jun stopped being sick and realized this blessing needed to be recognized. Confident and tough, Jun is the group's shining star by pushing through as much as possible with energy and joy. Jun has had dark moments grip her youth but as a teen, she's showing that with passion, drive, and strength you can overcome anything!
---
1. Miu Takigawa

Anime fans often understand the feeling of being shy and a bit self-conscious. That's why we feel for Miu Takigawa who is easily the most relatable idol of 22/7. Like most of us die-hard anime viewers, Miu is an otaku and it has caused her to suffer in some ways. Miu also endures having to care for her mother and sister—due to their poor lifestyle—sacrificing music in the process. When Miu gains the chance at joining the secret idol project, she takes it as a joke but soon realizes this opportunity is far from a prank. Miu ends up crafting her skills in the group to become one of the stronger singers and proves that despite her otaku upbringing, she's not a slouch when it comes to making some great music!
---
Final Thoughts
If you were to learn anything from our idols in 22/7 it would be that everyone has their own trials and tribulations they must overcome in life. Even with the girls having some pretty rough challenges in life, they push forward on their path to become the next big idol group. Now here's your challenge. Comment below to let us know if you agree with our list or not! Be sure to keep stuck to our hive for even more coverage of 22/7 from us here at Honey's Anime!
---