Despite a severe lack of anime openings to choose from this season, Summer 2020 still has some certified slappers to add to your playlist. These five OPs not only have fantastic music, but some of them also feature truly gorgeous animation that can stand up to modern masterpieces like "Flashback" from Kokkoku and "99.9" from Mob Psycho 100. Let's take a closer look at (and listen to) the best anime OPs of Summer 2020! (We have included the videos when available for you to check out yourself!)
---
5. "Centimeter" by the peggies from Kanojo, Okarishimasu (Rent-a-Girlfriend)

All-female rock band the peggies (lowercase stylization not optional) are best known for "Kimi no Sei", the jaunty OP for Rascal Does Not Dream of Bunny Girl Senpai. Now here they are again with another upbeat tune for a harem show, and it's just as catchy and charming as their last one. Rent-a-Girlfriend may not quite measure up to Bunny Girl Senpai, but at least the peggies will have you believing in the power of compensated love during the opening.
---
4. "Contradiction" by KSUKE feat. Tyler Carter from The God of High School
We've heard electronica-flavored OPs before, but "Contradiction" goes full dubstep and never looks back for a second. The sakuga fight animation (taken from episode 1's battle royale) is drenched in neon and interspersed with flashes of text and character portraits that tease at what supernatural oddities are at work behind this supposedly simple martial arts tournament. This balls-to-the-wall opening fits perfectly with the frantic tone that The God of High School sets for itself in the first few episodes, and we can't wait to see where it goes from here!
---
3. "Realize" by Konomi Suzuki from Re:Zero kara Hajimeru Isekai Seikatsu 2nd Season (Re:Zero - Starting Life in Another World 2)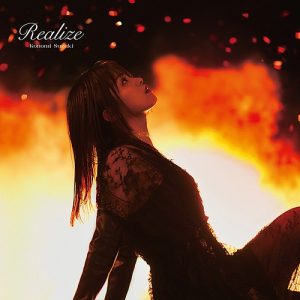 After a four-year hiatus (plus a season-long delay due to the coronavirus), this dark isekai is back and eager to prove that it's still the undefeated king of suffer porn. We see a blood-stained Subaru claw his way past previous failures and deaths to reach his beloved friends, but a mysterious witch named Echidna stands in his way. Konomi Suzuki's "Realize" follows along with Subaru's journey by building up from a quiet, contemplative verse to a high-octane chorus that underscores his determination to take back the life he once knew. What a return to form!
---
2. "Chaos Drifters" by Hiroyuki Sawano feat. Jean-Ken Johnny from No Guns Life 2nd Season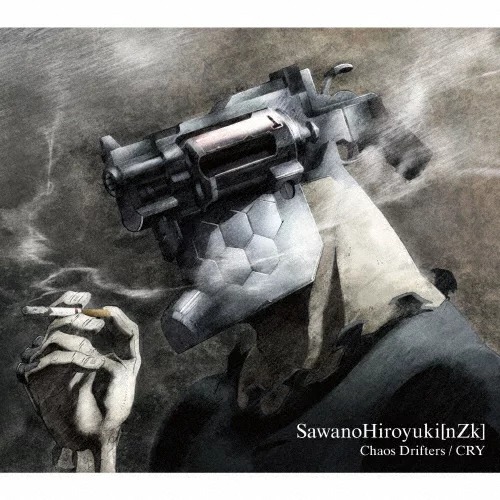 Wait, so you're telling us that Hiroyuki Sawano (of Attack on Titan, Kill la Kill, and Aldnoah.Zero fame) and Jean-Ken Johnny from Man With a Mission (responsible for the Seven Deadly Sins opening and "Dark Crow" from Vinland Saga) are collaborating on an OP with visuals that echo the likes of Cowboy Bebop and Hellsing? If anything's going to bring more attention to this woefully underrated crime show, it's that level of combined star power. "Chaos Drifters" is dripping with pure style, from its sharp animation to its own unique version of the patented Sawano Drop™, and we highly recommend it for your anime playlists.
---
1. "Theater of Life" by Konomi Suzuki from Deca-Dence
Konomi Suzuki makes another appearance on this list with "Theater of Life" from Deca-Dence, and while she does a great job, the more impressive aspect of this OP is its animation. Director Yuzuru Tachikawa, known for his work on Death Parade and Mob Psycho 100, really must've pushed Studio Nut to their limits with this mixed-media frenzy of an opening – it's got monster fights with butter-smooth movement and dynamic camera angles, simplistic mascot characters with thick outlines and bright colors, and even some pixel art thrown in there as well. But somehow, it all fits together into one beautiful whole.
---
Final Thoughts
We also can't forget to mention Sword Art Online Alicization: War of Underworld's second opening, which features SAO alumnus ReoNa, and Fire Force Season 2's heart-pounding OP, which just serves to underscore how amazing David Production is at battle scenes and fire effects. But what are your favorite OPs of Summer 2020? Let us know in the comments, and thanks so much for reading!
---